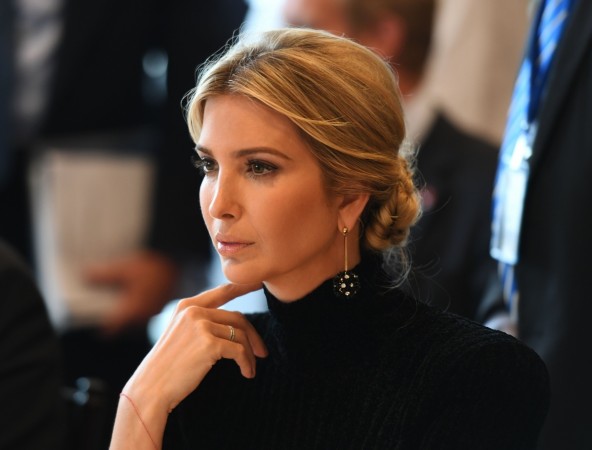 US President Donald Trump's daughter and advisor Ivanka Trump is coming to India next week. While she is going to be addressing attendees of the Global Entrepreneurship Summit (GES) on "Women first, prosperity for all", officials in charge of her visit are making sure she has a memorable visit.
As part of her itinerary, Trump's daughter will be in Hyderabad for not more than a day. But she has a few places to visit during her stay. When in Hyderabad, no one can afford to miss the iconic Charminar. However, there is one more unique tourist spot Ivanka will be taken to for a lavish dinner.
The advisor to the POTUS will dine like a Mughal at the Falaknuma Palace as part of the visit. Now, what's so special about the place? For starters, the beautiful place that sits atop of a hillock in Old Hyderabad houses one of the longest dining tables in the world.
Ivanka, accompanied by Prime Minister Narendra Modi and top US and Indian officials, will dine at the 101-seater table.
The scorpion-shaped gigantic table was built in 1893 and is maintained by the Taj Group, which took over the palace and converted it into a hotel about a decade ago, Economic Times reports.
The iconic table is a key attraction of the palace which once served as the residence of the Nizam. The hotel has preserved the Italian and Tudor architecture.
Ivanka will be taken on a tour of the Palace as well.
Apart from her Palace and Charminar visit, Ivanka could visit the Laadbazar, a market famous for lac bangles and bridal wear, when she heads to the Charminar.
Security measures
According to the Times of India, expert marksmen from Telangana's Greyhound (anti-Naxalite force) and Octopus (anti-terror) commando teams have been roped in for Ivanka and Modi's security during the summit.
The report also said three bulletproof and mine-resistant Limousines are being flown in from the US for Ivanka's security since she will be travelling by road.
Ivanka will be in India on November 28.