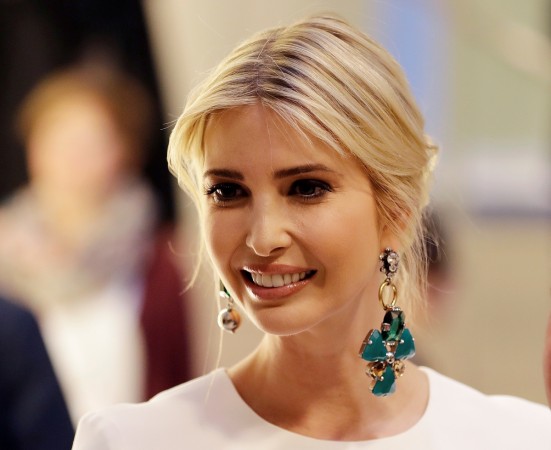 Hyderabad, known for its historical monuments, the necklace road, the pearls, and the much-talked-about biryani, of course, has turned into a fortress as the city gears up to host US President Donald Trump's daughter and advisor Ivanka Trump next week. She will be in the city on November 28, where she will address the Global Entrepreneurship Summit (GES) at the Hyderabad International Convention Centre in Hitec City.
In preparation, the city is witnessing a high-security cover with over 20,000 personnel of the Telangana police deployed in Hyderabad and Cyberabad. Additionally, the elite anti-Naxalite force Greyhound and anti-terror commando teams Octopus will be deployed at the GES venue, as well as the Falaknuma Palace, where Ivanka is set to dine with other dignitaries.
The commandoes will be armed with Dragunov sniper rifles with optical sight and night vision abilities. The commandos are also carrying out combing operations in the city with door-to-door searches at Fathima Nagar, Farooqi Nagar and Al Jubail Colony, which are close to the Taj Falaknuma Palace, reported the Times of India. The employees of the Falaknuma will also be following a strict protocol during Ivanka's visit.
"All employees of Taj Falaknuma, including the general manager, will be allowed entry through passes issued by police," South Zone deputy commissioner of police V Satyanarayana told TOI.
Meanwhile, the US too has taken measure to ensure Ivanka's safety and three bulletproof and mine-resistant Limousines are being flown in.
The Royal Dinner
While the advisor to POTUS is set to spend the night at the Westin Hotel, she will dine at the Falaknuma Palace on one of the longest dining tables in the world that seats 101 people. The meal will be a lavish Hyderabadi affair with one chef per dish, which will be served on gold and silver plates and cutlery. These chefs are reportedly being flown in from Taj hotel all over India.
"The Nizam suite and royal suites have been blocked in case any VVIP is tired or sick and needs rest. Gold and silver cutlery has been readied for serving," a source told the daily.
Ivanka's plans
Apart from taking part in the GES, Ivanka is also likely to indulge in a bit of sight-seeing, and what is a Hyderabad visit if one doesn't visit the iconic Charminar? She is also likely to go shopping at Laadbazar, and visit the Makkah Masjid and Chowmohalla Palace. However, nothing has been finalised yet as her security is a major concern and several plans may be changed at the last moment.
Ivanka is likely to fly back to the US on November 29.
Hyderabad decks up for the visit
Meanwhile, the city is also being decked up for Ivanka's visit with cleaner roads, decorative lights, and various kinds of sculptures and artefacts being put up. The city police also issued an order restricting begging on the streets citing inconvenience caused by the beggars to the pedestrians and traffic congestion.
"It has come to my notice through the public that many beggars are begging alms in an indecent manner. They are also employing children and handicapped persons to solicit or receive alms at the main junctions of the road," Hyderabad Police Commissioner M. Mahendar Reddy said in the notice.
"Such acts are causing annoyance and awkwardness by exposing in an indecent manner to divert the attention of the vehicular traffic as well as pedestrians and public in general to induce them to give alms. These acts are dangerous to the safety of the vehicular traffic and public in general."
For this, hundreds of beggars have been moved to rehab centres.
The cleanliness drive and a restriction on begging have pleased many, but animal lovers in the city aren't too happy as many dogs have reportedly been poisoned to make the city "stray-dog free." Dog lovers in the city have said they have seen fewer dogs in Banjara Hills and Jubilee Hills.
Beyond cows and snake charmers?
This is not the first time that Indians are witnessing such frenzy, as the country, including Hyderabad, went through a similar makeover when then US president Bill Clinton visited in the year 2000.
New Delhi, one of the cities Clinton visited, saw similar arrangements with the ITC Maurya Sheraton so heavily bugged that the microphones could catch even a whisper. During Clinton's stay, the hotel presidential suite saw movie-like security arrangements and numerous choppers were even kept on standby, in case Clinton needed to be moved to safety.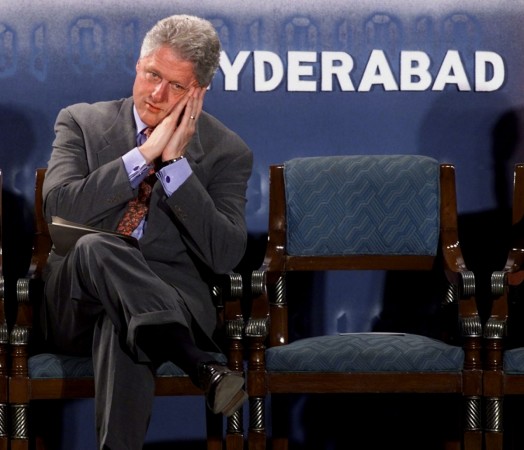 Meanwhile, the Oberoi Hotel in Mumbai, where Clinton stayed ordered a new set of crockery and cutlery and the order even included 2,000 new monogrammed glasses, reported India Today.
Hyderabad went through a similar drill where the city was cleaned up and security was beefed up. Structures were painted and streetlights were fixed, just in time for Clinton's visit. He had even lauded the chief minister of then Andhra Pradesh for bringing prominence to the state.
And while the focus of Clinton's visit and Ivanka's trip might be a tad different – Clinton focused on information technology and ties between the two nations in this field and Ivanka will be in the city to talk about women entrepreneurs and building an atmosphere that encourages these innovators – there are quite a few similarities as well.
Thank you, Prime Minister Modi, for inviting me to lead the U.S. delegation to the Global Entrepreneurship Summit in India this fall. pic.twitter.com/ZNwmTTnGYD

— Ivanka Trump (@IvankaTrump) June 27, 2017
The government, through these visits, intends to create new investment opportunities as well as new collaborations between the two countries. In fact, it was PM Narendra Modi himself, who invited Ivanka for the GES.
But another similarity that we couldn't help but notice is the extensive makeovers the cities get during these visits and we wonder if this is also a way for India to prove that it is a country much more than a land of cows and snake charmers.