The first daughter of the United States, Ivanka Trump may not have made that big an impression in terms of style when she visited India in November 2017 to attend the Global Entrepreneurship Summit (GES) at Hyderabad. However, the mother of three became a hot topic of discussion on Twitter, moments after she arrived in Maryland on Thursday, January 18.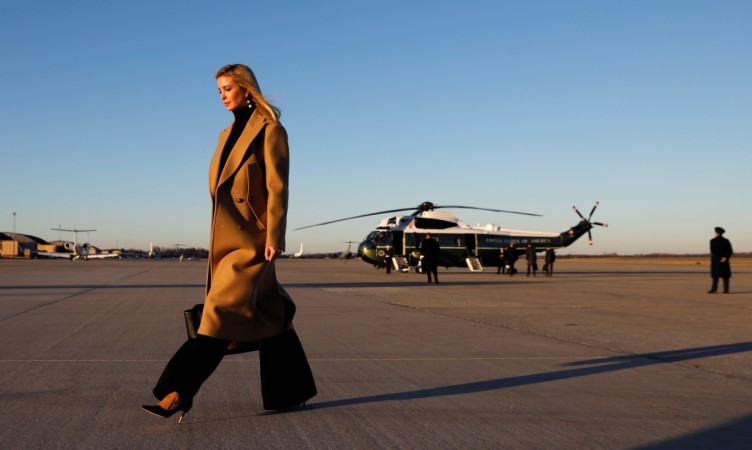 Stunning images of Trump getting off the Air Force One at Joint Base Andrews in Maryland have been doing the rounds on the internet and social media just has not been able to stop raving about her.
Dressed in black trousers, a turtleneck of the same colour, and an overcoat, the advisor to the President of the United States was seen sporting high heels and walking on the tarmac.
Since the images appeared online, Twitter users have been speaking about how Trump looks "Like a Boss" and "presidential." Fans have been saying that she would make an amazing president and how she is gracious and well-educated.
Here are a few reactions:
She looks very Presidential. Ivanka in 2024. I'd make that vote.

— Joe (@shochojoe) January 19, 2018
One day she will be the president of this great country!

— Mark Goedhart (@Mark_Goedhart) January 19, 2018
Trump's fashion choices have always impressed onlookers, who believe that she is one of the most classy and elegant women, with a great personal style be it casual or formal wear. But the attires that she sported during her India visit have pretty much dashed our hopes right from the time she landed in the black, pearl-embellished blazer.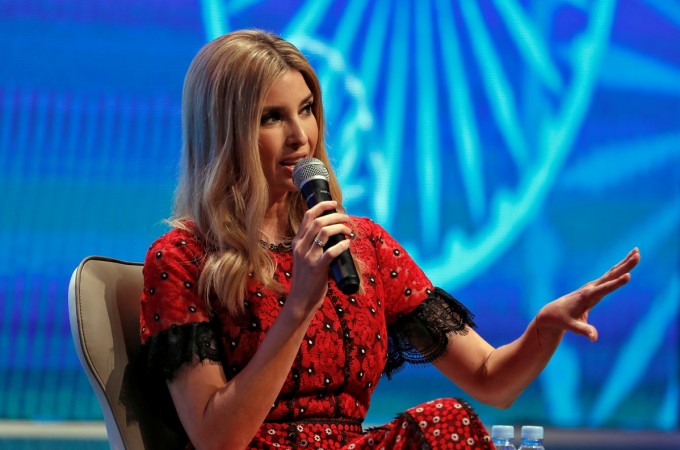 Things got worse when she appeared in the tea-green dress, and just when we thought that Ivanka had redeemed herself with the stunning blue Tory Burch gown during her royal dinner at the Taj Falaknuma Palace, we were left dumbfounded by what she wore on Day 2 of the GES.