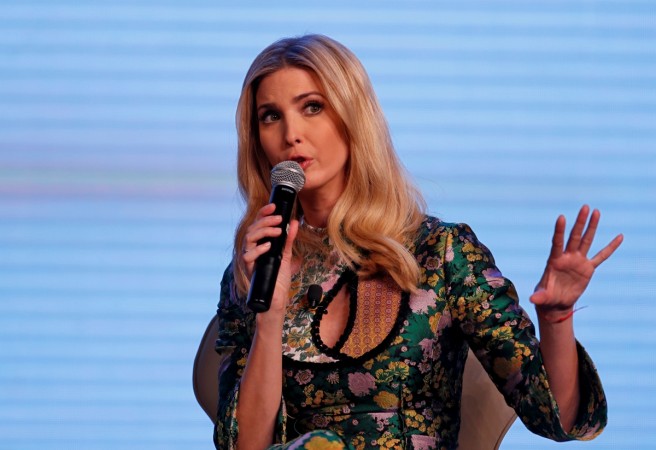 US President Donald Trump's daughter and advisor Ivanka Trump touched down in Hyderabad on November 28 and will be in the city for about two days to attend the Global Entrepreneurship Summit (GES) at the Hyderabad International Convention Centre in Hitec City.
In preparation for the visit, the city of Hyderabad looks like a fortress with over 20,000 personnel of the Telangana police deployed in Hyderabad and Cyberabad. Additionally, the elite anti-Naxalite force Greyhound and anti-terror commando teams Octopus are deployed at the GES venue, as well as the Falaknuma Palace, where Ivanka is set to dine with other dignitaries.
While the world awaited her keynote speech at the GES 2017, fashion-lovers have been waiting to see the ensembles that Ivanka picks for these events.
We have always loved Ivanka's fashion choices and believe that she is one of the most classy and elegant women, with a great personal style be in casual or formal wear. But we were in for quite a rude shock when she landed in India and walked out in a black ensemble. No we aren't saying that black was the problem, but the blazer with pearl embellishments were a bit much and did not fit quite right with the way we have always perceived her style to be – simple chic.
And just when we thought that she is probably going to floor us during the GES, she made an appearance in a green silk dress with yellow and pink flowers and all we wanted to do was scream whyyyy? And that was not it. The dress featured a bizarre overlapping neck styled as per the keyhole pattern, which did not really flatter the outfit.
To make matters worse, Ivanka paired the outfit with high-throat v-vamp type of pumps and we are still shaking our heads in disappointment.
This is quite a let-down after we have raved about her outfits almost every time she made a public appearance – right from the pink dress she wore while watching the solar eclipse in August and the outfits she chose during her Poland visit in July to the dainty white dress the 36-year-old wore to the Congressional Baseball Game and her ensembles during Donald Trump's presidential campaign.
Well, all we can say is that we really hope Ivanka has better attires for the royal dinner and other programmes lined up so that we can go back to loving her style and wondering how she manages to look so chic every time.