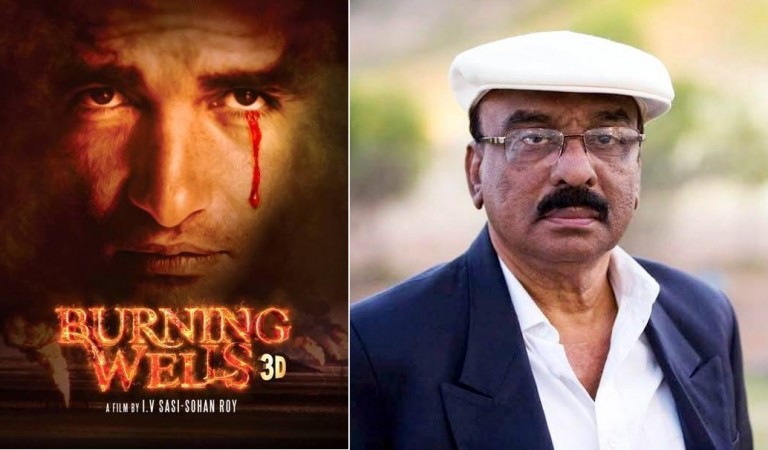 For renowned filmmaker IV Sasi, cinema was his first love and he lived for it till he breathed his last on October 24. The legendary director, who made as many as 150 movies in Malayalam, Tamil and Hindi, dominated the Mollywood industry for almost four decades since 1970s.
Read more: IV Sasi dies at 69
Though he stayed away from what he loved the most after his movie Vellathooval in 2009, Sasi was preparing for his dream project in the meantime. He had announced on helming his most ambitious project Burning Wells based on Kuwait war, set against the backdrop of Iraqi invasion and the aftermaths of war.
Also check: IV Sasi funeral: Celebs pay homage to legendary filmmaker [PHOTOS+VIDEOS]
With Sasi's sudden demise, rumours had it that the project might be shelved. But Sohan Roy, who will be bankrolling the big budget project, has confirmed that the filmmaker's dream project will not be left behind. The MD of Aries Group said he discussed about the film with Sasi even two days before the latter's death.
"In his absence, we plan to go ahead with his dream and film it the way he wanted. I think that will be our tribute to the iconic filmmaker," said Sohan.
If everything falls in place, Burning Wells will start rolling by December this year. In Sasi's absence, Sohan, who has directed the science fiction disaster film Dam 999, will handle the direction. The upcoming movie will be made in English to cater the global audience, while it will be dubbed in multiple languages including Hindi, Portuguese, Italian, French, Russian, Arabic, German, Greek, Spanish and Nigerian, among others. The movie is expected to hit the screens in 2019.