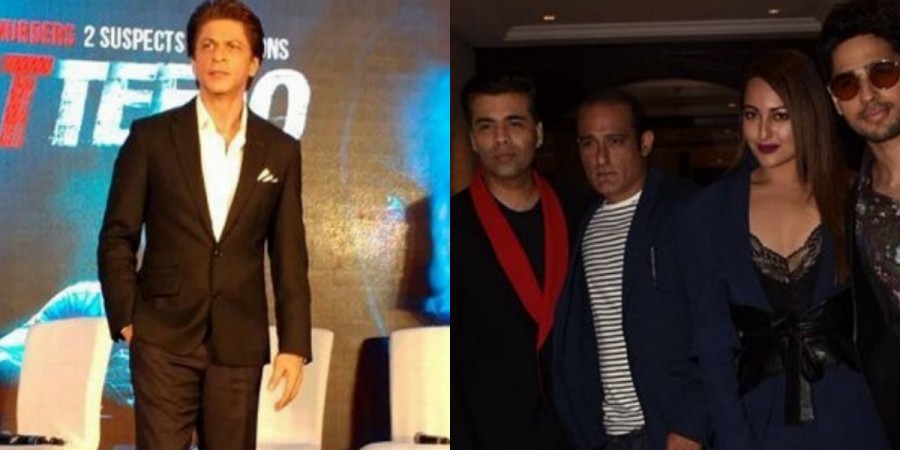 The much-awaited film of this year Ittefaq, starring Sonakshi Sinha, Sidharth Malhotra and Akshaye Khanna, is all set to release and the makers are leaving no stone unturned to promote the film, even after adopting a no promotion strategy.
At a press conference of the film on Monday, Karan Johar said: "On the platform, today, there are two non-nepotistic people- Shah Rukh Khan and Sidharth Malhotra and rest of us - Sonakshi Sinha, daughter of veteran actor Shatrughan Sinha, Akshay Khanna, son of late actor Vinod Khanna, Abhay Chopra and Kapil Chopra, sons of late filmmaker Ravi Chopra, are the brand ambassador of nepotism. As we stand together, it speaks a volume about how worth they are equally, efficiently and correctly..."
Lol. Karan sure knows how to attack Kangana Ranaut time and again. He's in no mood to leave this issue anytime soon.
Talking about the film, Akshaye said, "My father did Ravi Chopra's debut film, I am doing his son Abhay Chopra's debut film... is a lovely coincidence."
And Sonakshi said: "My father was offered the role in the original 'Ittefaq' but somehow it didn't work out and today I am a part if the remake version of it."
KJo also shared something about Akshaye Khanna, "You said no to Qurbaan, we know how that shaped up (laughs). I'm glad you said yes this time. I thought, you might say yes, or you might say no, there is no way of gauging from your tone. I was telling someone -This dude is weird! You have a really scary tone Akshaye."
Shah Rukh Khan also spoke about the film and cleared: "What's wrongly essayed is that it's not a remake - the premise might be similar to the 1969 Ittefaq but the movie has taken a flight of its own."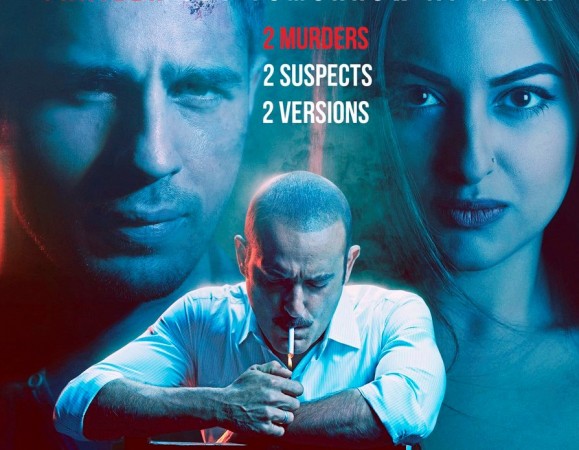 Ittefaq is a remake of Yash Chopra's film of the same name, which was released in 1969 with Rajesh Khanna, Nanda and Madan Puri in the lead roles.
Directed by Abhay Chopra, the upcoming thriller has upped our curiosity level with the posters and trailer that the makers unveiled recently. Produced by Dharma Productions and Red Chillies Entertainment, Ittefaq is scheduled to hit the silver screens on November 3.
The plot of Ittefaq is similar to the cult movie. A painter (Sidharth/ Rajesh Khanna) is accused of killing his rich wife and is on the run from police. He hides in the bungalow of a lonely woman (Sonakshi/Nanda), who claims her husband is away.
As he stays there for the night, he realises that the woman is hiding a lot more than she is telling him, and one such thing happens to be her husband's dead body.
The trailer will give you the glimpse of the thriller movie and the actors' performances will surely give you goosebumps. All the three actors have given a brilliant performance, but Akshaye truly outshines Sidharth and Sonakshi with his tough cop act.