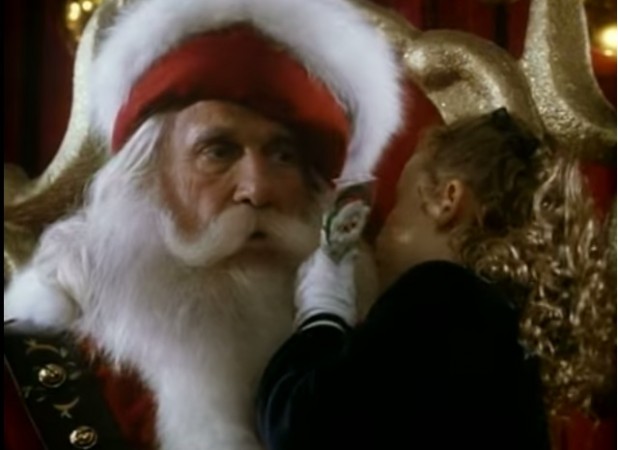 It's almost time for Jingle bells and mistletoes, but most of all, watching those jolly Christmas movies. While many TV channels and cable networks are gifting viewers with some of the best Christmas movies of all time, many of you may have missed it.
For those who did, here is a list of some of the best movies that have celebrated the global festival of Christmas and details on where to watch them:
It's A Wonderful Life (1946)
This Christmas fantasy comedy-drama film has gone on to become traditional viewing during the Christmas season. George Bailey (James Stewart) who stands atop a bridge in the hopes of ending his life on Christmas, ends up rescuing his guardian angel Clarence instead. The angel then tries to convince him that his life is worth living by showing him what his town would have been if not for all his good deeds over the years.
A Chsitmas Story (1983)
In this holiday classic, Ralphie, a nine-year-old boy growing up in 1940's Indiana, dreams of owning a Red Rider BB gun and sets out to convince the world this is the perfect gift.

The popular Christmas movie can be viewed on Amazon Instant Watch, iTunes and YouTube.

National Lampoon's Christmas Vacation (1989)
In this movie, often label ed as a modern Christmas classic , Clark Griswold (Chevy Chase), is obsessed with providing his crazy family a perfect Christmas. The comic misadventures of the beleaguered Griswold family gives plenty of life lessons as they pursue "the most fun-filled old fashioned family Christmas ever".
The movie is available at Amazon Instant Watch and iTunes.
Home Alone (1990)
When 8-Year-Old Kevin McCallister (Macaulay Culkin),acts out the night before a family trip to Paris, his mother makes him sleep in the attic and forgets to take him along when the entire extended family leaves for the Christmas holidays. The young man is then left all alone to fend off two burglars with a hot iron, Christmas ornaments, a giant spider and anything else he's able to find around the house.
The movie is available at Amazon Instant Watch, iTunes and Youtube.
All I Want for Christmas (1991)
All Hallie (Thora Birch) and Ethan (Ethan Randall) want for Christmas is that their divorced parents get back together. Hallie asks Santa Claus that he should make her parents fall back in love with each other.
The movie is available at Amazon Instant Watch and Netflix for rent and in iTunes for purchase.
Dr. Seuss' How the Grinch Stole Christmas (2000)
Beloved childrens' author, Dr. Seuss (Theodor Geisel), and Chuck Jones collaborated to create the most popular American musical fantasy comedy Christmas film of how the grumpy, grouchy, Yule-hating Grinch plots to ruin the Whos' Christmas.Jim Carrey stars as the vile cynical and misanthropic Mr. Grinch, who is set on destroying the happy temperament of the citizens of Whoville.
The movie is available at Amazon Instant Watch and iTunes.
Elf (2003)
This family-friendly comedy starring Will Ferrell as Buddy, a young baby that crawled into Santa's bag of toys and raised as an elf, is about finding your place in the world and family.Buddy, who grows thrice the size of the largest elf in North Pole, realises that he does not belong there, tracks down his workaholic father - who's on Santa's "naughty" list, He also finds a new mother and a 10-year-old brother who doesn't believe in Santa Claus or elves.Buddy finally realises his destiny, to save Christmas.

The movie is available at Amazon Instant Video and iTunes.