Tata's highly-anticipated new gen Nano is all set to hit the Indian roads soon. The model, which was unveiled recently in India, will be officially launched on 19 May.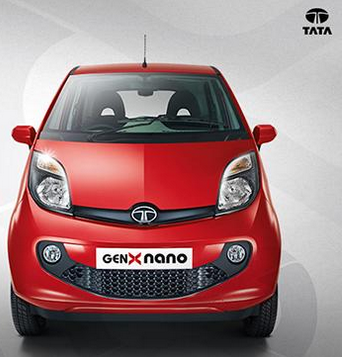 Dubbed GenX Nano Easy Shift, the newest in the Nano line-up is the first model to come with AMT and openable bootlid. The feature list of Nano GenX will also include Creep function thatwould help the vehicle to move at a slow pace when in traffic, making it suitable for City driving. The new Nano, which is also being billed as the safest in the Nano models, packs the same 624 cc twin cylinder petrol engine under the hood.
To be offered in both manual and AMT variants, new Nano GenX is expected to give a mileage of 23.6 kmpl and 21.9 kmpl, respectively. As for styling and design, there is new front and rear bumpers in place with smoked headlight and Infinity motif theme. Inside the cabin, the new Nano gets new steering wheel, new seat cover, and chrome touch on the AC vents.
The bookings for the soon-to-be-launched Nano GenX are open in the country with a down payment of 5,000 and the model will also be available in new colour shades like Sangria Red. From what we have heard so far, the deliveries of Nano GenX are likely to begin immediately after the launch, and the Nano GenX AMT is expected to have minimal waiting period. The mode may get a price tag of around ₹2.75 lakh; and for existing Nano users in the country, Tata has launched exciting offers and schemes called Power of 1+1 programme. The customers will get the best exchange rate for their old Nano along with a special bonus of ₹20,000.