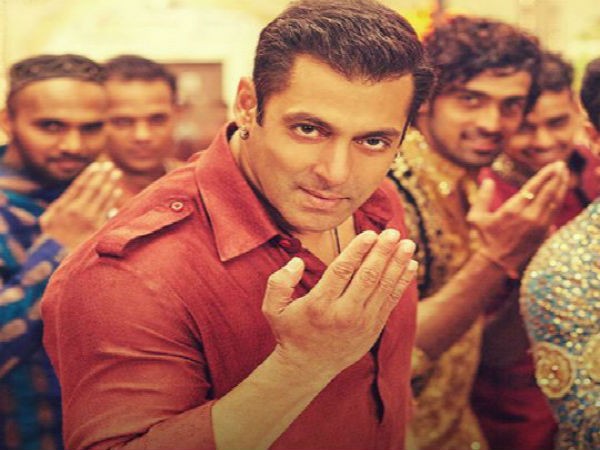 Squeezing dates into Salman Khan's packed calendar is a herculean task for any director. But when friends and family decide to steer the ship, the superstar tries to make time.
A report in a leading tabloid said; "The film is an official adaptation of the 2014 South Korean drama, Ode To My Father, which depicted modern Korean history from the 1950s to the present day through the life of an ordinary man and events such as the Hungnam Evacuation during the 1950 Korean War, the government's decision to dispatch nurses and miners to West Germany in the '60s and the Vietnam war."
While talking to Mumbai Mirror, Atul Agnihotri said: "That film is just the starting point for ours but since it was an inspiration, we wanted in all fairness to officially own it and acquired the remake rights before going ahead with Bharat. It starts in 1947 and ends in 2000 and is the journey of a country and also a person, both of whom go by the name of Bharat."
The film will go on floors in April 2018.
Atul recalls a conversation with Salim Khan and said: "He pointed out that an examiner doesn't give marks for handwriting, he gives marks for content, and if you can find the content, it ups the odds of getting things right. That's how it all started and now with Ali on board, the prep is on in full swing."
"I feel I contribute better as a producer. Ali is a friend, I love his work and eventually, it's all about connecting with the source. If you speak to him, you will realise that Ali is far more passionate about the material. We will be shooting in Abu Dhabi and Spain, besides Punjab and Delhi. Prep in every department will be elaborate and is happening even as we speak.
"Casting will be our main agenda over the next three months and since it's a character-driven story, we will take actors who fit the parts. It won't be about getting names together but will be honest in its depiction."
"Bharat a character that I thought would resonate with him. It's a huge responsibility making a film with Salman as there are big expectations that come with the job. I was looking for something bigger, something with more conviction. At the end of the day, Bodyguard was a formula film. What was beautiful about it was the twist in the climax.Without that we would only be taking the character forward and rather than do that, I wanted to engage in something far more challenging and cinematic."
"I'm very conscious about Salman's fan base and what they want. And once again, I'm convinced that being a family film Bharat is worthy of coming during the festive time. Anyway, an Eid release is always every producer's preferred choice," concluded Atul.
This would be their third film together after Hello (2008) and Dil Ne Jise Apna Kaha (2004). Also, Agnihotri has produced blockbusters such as Bodyguard (2011) and Jai Ho (2014).