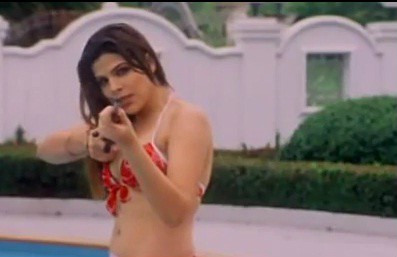 Pervez Tak, one of the key suspect in the Laila Khan missing case, has been remanded to police custody till July 19 by a Mumbai court on Monday.
Tak, a forest contractor, was already facing several criminal charges against him. At present, he is accused of kidnapping the Bollywood actress along with five members of her family in Mumbai.
During a police interrogation, Tak had allegedly confessed his crime and cited an accomplice, Asif Sheikh, to have had a hand in the killings.
Sheikh, another prime accused in the Laila Khan case, was arrested by Jammu and Kashmir police from Bangalore early this month. He was alleged to have confirmed Tak's claims by saying that Laila along with her family were gunned down by the duo (Sheikh and Tak) before their bodies were thrown off a cliff in Igatpuri.
Sheikh is believed to be Laila's stepfather. The actress' mother Saleena Begum married Sheikh after attaining a divorce from her first husband.
Meanwhile, the investigating officers have refused to reach a conclusion over the case merely on the basis of information provided by two suspects.
Police have filed an abduction case against Tak and have secured his custody. Officers will be probing other possibilities involved in the killings, as revealed by the two accused.
The officials are of the opinion that Tak and Sheikh may be lying to mislead the investigators in the case and to maintain the secrecy of Laila's whereabouts.
The Pakistan-born starlet is accused of having links with LeT. The anti-terrorist agencies believe that she could have helped terrorists in scouting for areas in Mumbai city, when the terrorists were palnning to executed the attacks.
There are several theories behind Laila's mysterious disappearance from her Mumbai residence last year. While the arrested suspects stuck to their claims of killing Laila and her family, other reports suggested that she flew to Dubai on a fake passport and was married to a close aide of India's most-wanted criminal Dawood Ibrahim.