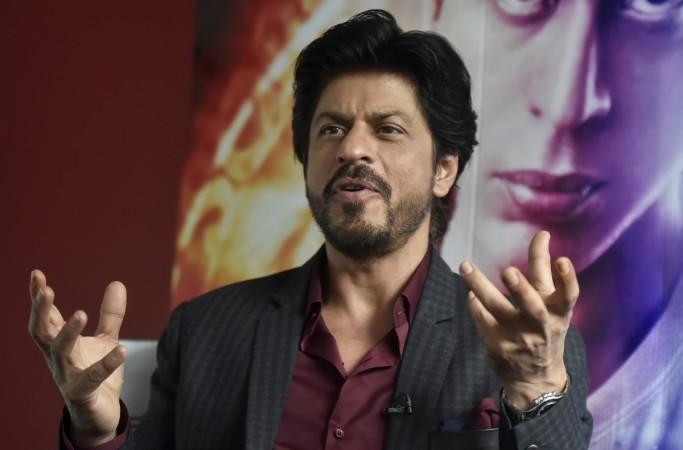 While every other actor is expanding his/ her horizon, taking up projects overseas, Shah Rukh Khan is busy making films catering to a "global audience and not just Indians worldwide." The actor is well aware what Hollywood films are capable of, and thus cautions that Bollywood needs to pull itself together, in terms of content, to stay afloat and also rise.
In a candid interview with DNA, he praises actors — Deepika Padukone, Priyanka Chopra and Irrfan Khan among others — who have stepped out, broken stereotypes and done something exceptional on the international grid. "It's extremely gutsy and I have seen some of their work which is being done. Irrfan's and PC's. I have seen some of Deepika's pictures — she had shown me some stuff," he said, adding "they are all international award winners and the finest actors we have had in our country in different times."
But at the same time he believes India has what it takes to make films, which will make a positve impact and stay with viewers for long. Appreciating "Baahubali," which was loved and appreciated by all, SRK suggested that a film on Mahabharata or Ramayana will do well. Earlier, the technology and make-up were not accessible but now it is, he added.
"Imagine a Mahabharat with the VFX of 'The Jungle Book,' 'Avatar' or 'X-Men.' It will be mind blowing! It's an international story. Technology can help us reach that. To make an Indian film universal like Mahabharat or Ramayan or Shiva or we can take our heroes like Krishna. The world knows about them," he opined.
On "The Jungle Book" crossing the coveted Rs 100 crore mark at the Indian box office, the 50-year-old said: "Look at the technology yaar. It's something you don't even think of. It is our old 'Jungle Book' and you can remake it with new technology and that's why it's so enticing. We need to dress up our films in a particular fashion."
What's really interesting is to see a superstar of his calibre be so aware of the future and not consumed by superstardom. He pointed out that if Bollywood doesn't change the story-telling format, then soon Hollywood will take over the market. "It is bound to happen. We have great actors and technicians but today, everyone's exposed to international cinema so if we don't pull up our socks on that, in 8-10 years, they will take over," he elaborated.
In other news, SRK will be next seen in "Raees," Gauri Shinde's untitled next, Aanand L Rai and Imtiaz Ali's projects.