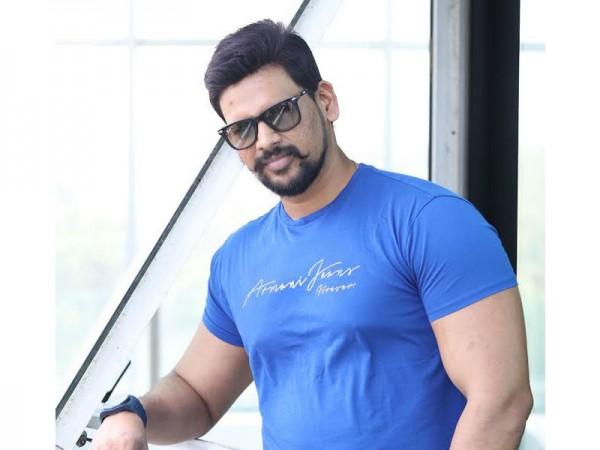 Abhishek Jawkar's directorial debut "Missing On A Weekend" is finally ready to see the light of the day and will have a box office clash with Tiger Shroff-starrer "A Flying Jatt."
While "A Flying Jatt" will hit the screens on Aug. 25, "Missing On A Weekend" will be released a day later on Aug. 26. However, Abhishek is not perturbed by the clash. Abhishek says that he is happy to compete with "A Flying Jatt" rather than films like "Sultan" and "Rustom."
In an exclusive interview with International Business Times, India, Abhishek revealed why he is okay with the movie clashing with "A Flying Jatt", talked about his fight with the censor board, his film being compared with Aamir Khan's "Talaash" and a lot more.
"Missing On A Weekend" is a crime thriller that marks the debut of veteran singer Hariharan's son, Karan Hariharan. The film was slated to be released on July 1, but censor board hassles caused its delay. The Censor Board of Film Certification had earlier suggested as many as 50 cuts in "Missing On A Weekend", which comprised scenes of drug consumption and use of expletives.
Abhishek had sent a legal notice to the CBFC after which the number of recommended cuts went down to seven. However, the director was not ready to compromise with the seven scenes as well and sent the film to the revising committee which finally passed the movie with just three mutes.
Check excerpts from the interview:
International Business Times: What is the movie "Missing on a Weekend" all about?
Abhishek: It's a murder mystery based in Goa. The plot is about seven friends from Delhi deciding to go on a weekend trip to Goa. Some mishap happens on the first night of the party. A friend is found dead, another is found unconscious on the beach and five of them go missing. Police finds the unconscious friend and he is the only link to others. But the issue here is that he has lost his memory because of a head injury. So through him, police are trying to find out more about the issue.
IBT: Who plays the main lead-victim or the police?
Abhishek: A policeman. It's a murder mystery through a police point of view. We are launching Hariharan's son Karan, who is playing the sole survivor and trying to help police to solve the mystery and Pawan Malhotra is playing the main cop.
IBT: How was the experience of working with Karan?
Abhishek: It was good. Karan is well learnt. He has done his acting course from one of the best schools in the world. But yes, I wanted him to deal on himself a little for our kind of acting. So he did that and he is a director's actor basically. Working with him was like a family. I know Hariji since about eight years now. Karan is good and you will see him in lot of good films after this.
IBT: There were rumours that "Missing On A Weekend" is similar to that of Aamir Khan's "Talaash." What do you have to say about that?
Abhishek: "Talaash" had a different plot. This film is not even close to "Talaash." Of course, it's a murder mystery and it's an investigation thriller, but nothing comparable. Unlike "Talaash," there is nothing supernatural in this film.
IBT: "Missing On A Weekend" was stuck in some censor board hassle as the board suggested as many as 50 cuts. Tell us about the controversy and how you dealt with it?
Abhishek: It was a big issue. After the trailer was released, the Tourism Board of Goa raised an issue. The tourism minister had said that such kind of films will hamper Goa's reputation. So, we had to fight it. That's why the board came up with ridiculous cuts, which were not justified and they were not giving us it in writing. It came down to five cuts from 50 cuts after we sent a legal notice. But in the whole bargain, we had to push the release date. I wanted to release the film on July 1, but then came "Sultan" and all the big films were lined up. So I had to wait.
IBT: What were the cuts that were suggested by the censor board?
Abhishek: They asked us to blur Kingfisher logo on beer bottles. There were 2-3 dialogues which are ridiculously cut. In one dialogue a character says "Goa mein sirf ladkiyon ke bhaw mein tolmol hota hai, muktar ke maal mein nehi" (maal means drugs). So they don't have problem with "maal" and all, but they wanted me to remove the word Goa. They had issues with words like "trip" and "sniff", but they cleared "bitch" in a song.
IBT: Ultimately, the film has been cleared with just three mutes by the revising committee. Are you happy with the final decision?
Abhishek: They have asked us to mute the word "harami" in three scenes, which is acceptable. The fight has been long and it was worth the wait.
IBT: Of late, the censor board has been criticised for chopping out too much content from movies. Even the makers of "Udta Punjab" had to fight a court case after the board suggested several cuts. What do you have to say about it?
Abhishek: "Udta Punjab" had a bigger issue. I have not shown anything which is adult. If I wanted an "A" certificate then I could have used proper abusive language. Anurag Kashyap came and supported me in my fight. The bottom line is that a film-maker should have freedom of expression through cinema and let the audience decide. I am not forcing the audience to watch it, if they don't like it they can very well chuck it off. Or for the censor board, you censor the script, so we don't waste time and money shooting the film. You read the script first and then tell us which words can't be used. We have faced this issue time and again. I don't know what is going on in the inner circle, may be favouritism. It's like wrong people at the wrong job.
IBT: Finally, your debut movie is ready to be released on Aug. 26. But it will clash with Tiger Shroff and Jacqueline Fernandez starrer "A Flying Jatt." Don't you think it might affect box office collection of "Missing On A Weekend"?
Abhishek: If a film can't compete with "A Flying Jatt" then you will not get an open space. Of course "A Flying Jatt" is a big film, but it's better for me to compete with it rather than "Sultan" or "Rustom" or "Mohenjo Daro." So "A Flying Jatt" is still better.
IBT: Name any one actor and actress that you would want to work it.
Abhishek: There are many, but if you want me to be specific then I want to work with Deepika Padukone because I find her perfect. She is a complete package with great acting skills and looks. If she wants to work with me after my first film then I would definitely write something for her in a heroine centric film. There are a lot of actors I want to work with like Ranbir Kapoor and Ranveer Singh. Of course, who doesn't want to work with Shah Rukh Khan. The list can go on.
IBT: Tell us something about your upcoming projects.
Abhishek: I have just completed a script. Currently this film (Missing On A Weekend) is creating a lot of noise and tension for me. The next film will go on floors in December.