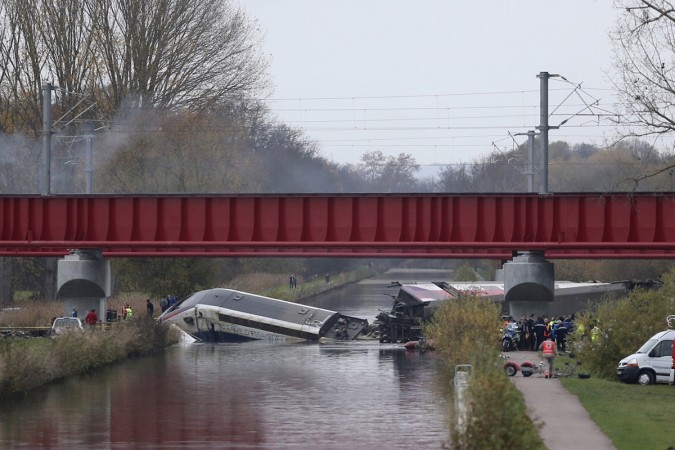 At least 12 people were killed and dozens injured in a train crash in southern Italy on Tuesday. The crash is said to have happened in the Puglia region, near a town called Andria.
The accident happened when two trains crashed into each other head-on in the southern part of the country, the Mirror reported, quoting Italian newspaper La Repubblica. The reason behind the crash is yet to be ascertained.
It is a mystery how the two trains got onto the same track and none of the security measures which are expected to be in place for exactly such a situation worked.
Exact details regarding the extent of the death and destruction due to the accident are yet to emerge from the the Italian Police and the Carabinieri — a gendarmerie that is responsible for law and order for both the civilian and military populace.
Corato Mayor Massimo Mazzilli wrote on Facebook: "It's a disaster, as if he fell on a plane! Rescue and civil protection is all over the place, unfortunately, there are victims! [Translated]"
Andria police department head Riccardo Zingaro was quoted by the Mirror report as telling La Repubblica: "There are many dead. There was a head-on collision on a single-track and some of the carriages are completely crumpled. The rescuers are pulling people out from the wreckage."
The report also quoted Luca Cari, a fire service spokesman, as saying: "The rescue is complicated because this has happened in the middle of the countryside. We have managed to save a child from the wreckage."