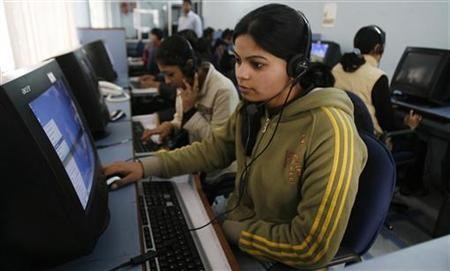 Campus placements have been on an all-time low for IT job seekers, but experts claim that the industry will generate at least 1.20 lakh jobs within a year. However, they also said that campus hiring will be reduced by 30 percent in 2013 as compared to last year.
"Last year, the campus hiring numbers had dipped from the normal and this year, it is not going to be any different. We estimate that there will be around 1, 20,000 jobs created this year," Rajeev Menon, Innovation and Product Development Head in MeritTrac, a talent assessment company, told PTI.
The IT-ITES industry has witnessed a decline in the number of jobs ever since the economic recession gripped the West. But this year, the sector is optimistic and will hire a large number of suitable candidates from India.
Nasscom estimates that the IT sector to grow by 12-14 percent this year. Ministry of Labour and Unemployement's bi-annual survey conducted last year showed that the IT/BPO industry posted the highest record in generating jobs at 0.64 lakh in December 2012 over June 2012.
IT companies have been dependent on campus placements to fill in their large-scale recruitment. But the campus hiring graph, though still on the positive side, has been on a decline since 2008 due to the global financial crunch.
About 1.8 lakh IT graduates were placed last year, but the number is expected to fall by 30 percent this year.
"Expectations from the campuses also have gone down as experienced resources are easily available at the similar price. So, the companies are preferring to hire from the market than going to campuses with larger reasons to drop in campus hiring," GlobalHunt MD Sunil Goel said on the IT trend.
The inconsistencies in business demand are not the only concern. There is still a rising number of Indian candidates searching for IT jobs. For instance, there were 365,000 graduates in the IT sector during 2005. In comparison, 1.3 million prospective candidates graduated last year.
Certain service domains within the ambit of IT like social media, mobile banking and e-commerce have been showing consistent growth.
Moreover, the IT industry was among the eight key sectors which increased employment generation by over nine percent last year in December over July 2012. IT giants like Microsoft (first) and IBM (fourth) still emerge as India's most attractive employers, according to a survey by Randstad, an HR service firm.