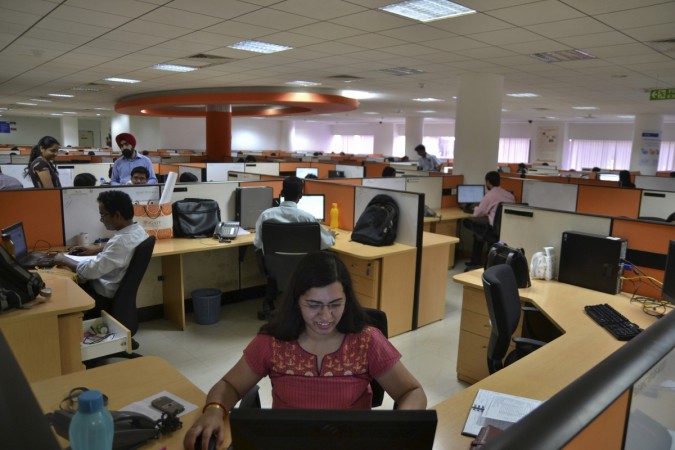 Domestic IT industry has appealed to the finance minister to come up with better taxation norms for software and hardware companies in the upcoming budget apart from addressing the concerns of startups relating to equalisation levy introduced in the last budget.
In a pre-budget consultative meeting with Finance Minister Arun Jaitley, software services industry body ­Nasscom also emphasised on improving the ease of doing business with increased incentives for research and development (R&D) activities.
"It was brought forth that government support was required for IT sector in view of increasing trends of protectionism and anti-globalisation abroad. Also, the government needs to promote R&D and innovation in IT sector in a big way (through providing incentives)," according to a Press Information Bureau release.
Notably, recent comments from US President-elect Donald Trump on H-1B visa norms have raised concerns among Indian IT companies over rising protectionist policies of developed countries. Also, increasing automation is starting to put pressure on the competitiveness of domestic IT firms.
"We had a good meeting where we brought out the concerns of IT industry and how the government can support the industry at a time when it is passing through a difficult time," a report quoted Nasscom president R Chandrashekhar as saying.
Domestic IT industry with aggregate revenue of around $150 billion contributes about 8 percent of India's GDP. While 60 percent of this revenue comes from the US, rest is from other geographies, including India.
Meanwhile, hardware industry requested tax concessions on personal computers like desktop, laptop for improving internet penetration in the country. "To increase PC penetration, it was also proposed that easy loans (3-4 percent per annum) should be provided by banks for the purchase of personal computers and cost of PC should be allowed for deduction under Section 80C of Income Tax Act," the release said.
With regard to manufacturing of electronics items, the government noted that green shoots were already visible in smartphone manufacturing industry. "Street price of Indian made smartphones is competitive when compared to Chinese made phones. So the next logical focus of Indian smartphone manufacturers should be to target the export market," the release said.
Earlier, the finance minister had held pre-budget consultative meetings with various trade unions where issues relating to minimum wage fixations were discussed.