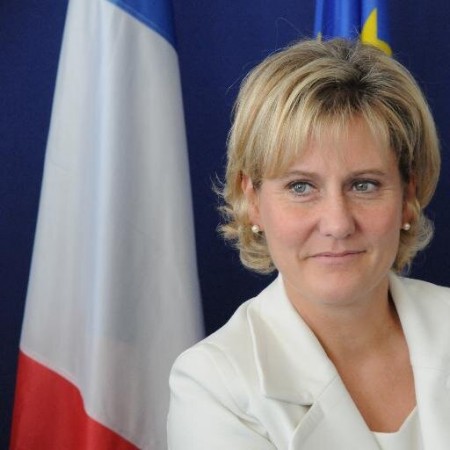 A French ex-minister has stirred an online storm after tweeting a picture of a woman wearing a headscarf while at a beach, next to a famous photo of a bikini-clad woman, and saying that it is every French woman's duty to wear bikini at the beach.
Nadine Morano, who is a close ally of former president Nicolas Sarkozy, reportedly took the picture of the woman and posted it on her Twitter feed and Facebook page, next to a photograph of sex symbol Brigitte Bardot wearing a bikini.
The ex-minister from the centre-right UMP party wrote: "When one sees this scene, one cannot but help feel an attack on our culture that goes against our sexual equality.
"If you choose to come to France, a state of law, a secular state, one should respect our culture and women's rights. If not, go elsewhere!" Morano, who is a well-known figure in France for gaffes and controversial comments, added.
The minister linked her Facebook post and posted the picture on Twitter with the caption in French which read: "Find my post in the mood of the day: Bardot in a bikini and the veiled lady at the beach."
Retrouvez mon billet d'humeur du jour : Bardot en bikini et la dame voilée à la plage : https://t.co/xiqj9y9Wrh pic.twitter.com/naT66yys4n
— Nadine Morano (@nadine__morano) August 18, 2014
Morano concedes, however, that the woman is doing nothing illegal.
The comment, nonetheless is likely to fuel the debate over laws in France that have widely been viewed as anti-Islam or those that target Muslims and their cultural and religious belief systems. Under French law, full face-covering veils such as niqabs and burqas are banned in public places. Under another law, no visible religious symbol can be worn at a work place or in state-run schools.
Immediately after the comment, originally posted on 18 August, went viral, politicians have joined the debate over 'Islamophobia' and racial discrimination in France. Infuriated public continue to lambast the former minister with condemnation over the insensitive comments.
Abdallah Zekri of the National Observatory against Islamophobia said Morano was "stigmatising Islam", to which she retorted by saying: "I would say to him that it would be good if we created an observatory for the respect of French culture as well," according to the French website RFI.
Morono's fellow UMP parliamentarian Valerie Pecresse, however, clearly indicated that the politician's statement was condemnable. "You can dress however you like on beaches", she was quoted as saying by French media.
Twitter users have also mocked the politician over her views. Here are a few reactions:
.@nadine__morano people like you are giving a bad name to the people of #France, liberty means to wear whatever you want, not just bikini! — incognito (@syedtaqihaider) August 20, 2014
Is French minister Nadine Morano serious? Obviously wearing a bikini will liberate the Muslim woman according to her http://t.co/YABwUNSI6h

— Jawaab (@JawaabUK) August 20, 2014