The audio of Puneeth Rajkumar's Anjani Putra will hit the stores on Friday, November 24, at Gnana Jyothi Auditorium in Bengaluru. The fast-growing musician Ravi Basrur has composed the music for the Kannada movie.
Basrur is as excited as every fan of Puneeth Rajkumar as he eagerly awaits the release of the album to see how audience will receive the songs. "If I am not wrong, Appu sir's first movie was released on April 22, 2002. I had become a fan from the very first day," the music director tells International Business Times (India).
He feels blessed to be composing music for his film after so many years. He continues, "In fact, it is a dream come true for me to compose music for a Puneeth sir film and I thank Harsha master for giving me this opportunity."
According to Basrur, they have not targeted one specific set of audience and have come up with songs that will be liked by a family audience as well as the youth. Giving details about the songs, he said, "The album has five songs and theme track. Puneeth sir has sung title track '1, 2, 3, 4.' There is a song 'Geetha' shot on the heroine followed by a duet track in the form of 'onti road alli', and a number each on Karnataka culture and mother-son sentiment,"
The song on Karnataka culture will be a kind of tribute to the Mandya-Mysuru, Hubbali-Dhawad and coastal belts. Last but not the least, K Kalyan has written a song called Saahukara which is shot on mother and son.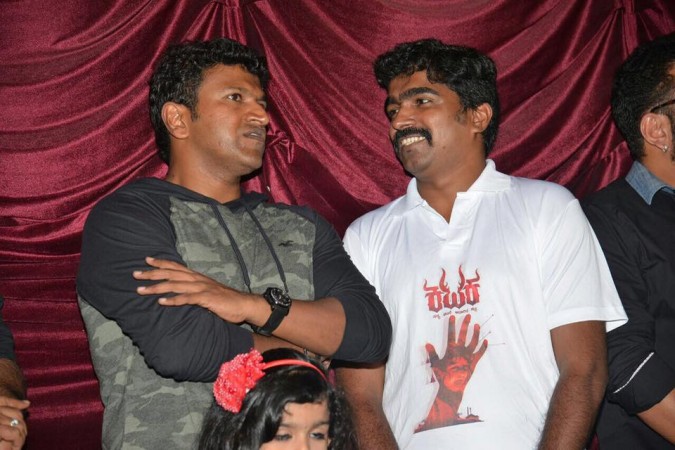 Puneeth Rajkumar himself has lent his voice for a song and the album introduces newcomer Sachin Basrur, who has crooned 'onti road nalli.'
Vijay Prakash has sung two numbers, while the music director has sung 'Bari kushi mare nange hendti kandre', which is expected to become a chartbuster. Director Chethan Kumar, Nagendra Prasad, K Kalyan, Pramod Marvanthe and others have penned lyrics for the tracks in the Anjani Putra album.
He adds that the songs does not work like speed breakers in Anjani Putra rather try to take the story forward. "We do not want the viewers to lose their focus on the film or get out of theatre when songs appear in cinema halls. So, the length of the each song will be around three minutes. I hope the audience will not feel the difference between the background score and songs," Ravi Basrur concludes.