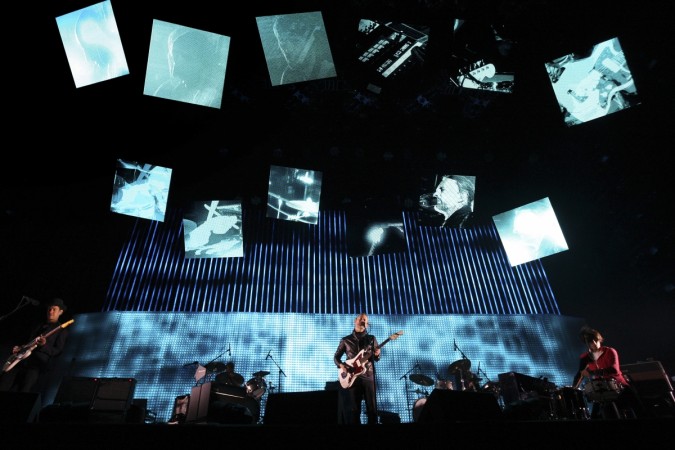 British rock band Radiohead's latest album "A Moon Shaped Pool" witnessed its worldwide physical format release on Friday, June 17. But as the band's fans around the world set out to get their first copies of the record, the album's launch party at Velvet IndieGround record store in Istanbul, Turkey, was attacked by a group of men.
According to a report that surfaced on Reddit, the men who attacked the event were upset with the attendees as they were consuming alcohol during Ramadan, the holy month for Muslims.
They physically attacked the store's owner and a few attendees who were left seriously injured. They also threatened to burn down the store along with the attendees in it while vandalising the store and beating up people with pipes and bottles. A video of the entire incident was captured by a camera in the store that was originally set up to record the event and stream it via Periscope. (See the video below)
A Reddit user claiming to be one of the hosts of the vent posted: "I was one of the hosts. I am the person that's speaking in that video. I am the owner of that periscope account. They were determined to kill us. We were beaten by more than 20 men with pipes in their hands, beer bottles were broken on our heads. I don't even know how we made it out."
Radiohead, in a statement, expressed their grief and sent their condolences to the people attacked in the event, according to a Pitchfork report. It said: "Our hearts go out to those attacked tonight at Velvet IndieGround in Istanbul. We hope that someday we will be able to look back on such acts of violent intolerance as things of the ancient past. For now, we can only offer our fans in Istanbul our love and support."
Velvet IndieGround was the only record store in Turkey that hosted the album release party.