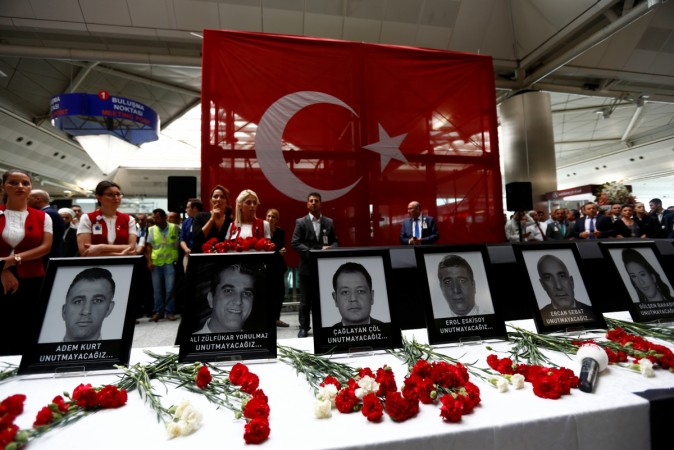 Eleven more people suspected of being associated with the Islamic State group (ISIS) cell in Istanbul were detained by the Turkish police on Friday.
According to Reuters, the number of arrests made in the investigation has gone up to 24 following the raid by a counter-terror police squad in the district of Basaksehir on the European side of Istanbul.
Meanwhile, Turkish President Recep Tayyip Erdogan has said that ISIS is behind the airport attack and that the group's militants would end up in hell since they claim to carry out attacks in the name of Islam but know nothing about the religion, the Associated Press reported.
"They have no connection to Islam. Their place is in hell... These people were innocent; they were children, women, elderly... They embarked on a journey unaware, and came face to face with death. You have no such right," Erdogan said.
The Chairman of the US House Committee on Homeland Security Rep. Michael McCaul, along with Turkish and Swedish media and authorities, apparently said that a Chechen extremist named Akhmed Chatayev is behind the attack at the Istanbul Ataturk airport which killed around 44 people. He was the one who directed the suicide bombers in the Tuesday attack.
Chatayev was convicted of smuggling an automatic weapon and two handguns with munition and silencers into Sweden in March, 2008. But the Turkish authorities have not confirmed his involvement. They believe the ISIS is behind the attacks even though the terrorist organisation has not claimed responsibility, AP reported.