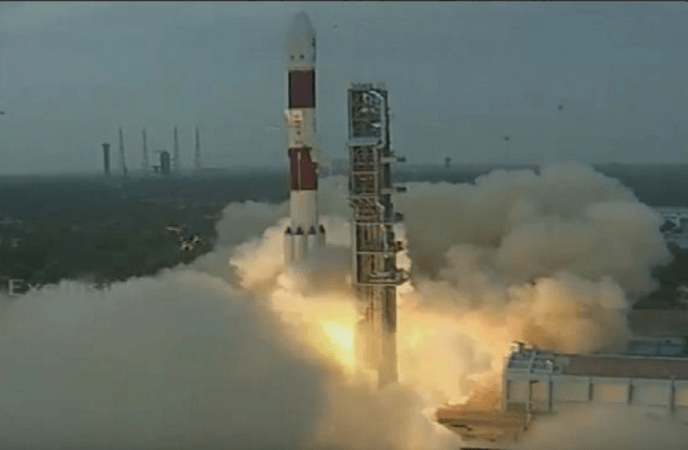 Indian space agency ISRO, on Wednesday, successfully placed the remote sensing satellite ResourceSat-2A into the designated orbit, a satellite that would be observing the earth. ISRO launched its rocket Polar Satellite Launch Vehicle (PSLV) C36 that was carrying the satellite weighing 1,235 kg.
The lift-off was normal, reported Prasar Bharti on Wednesday.
The orbit height of the satellite will be 817 km and the orbit period 101.53 minutes. The satellite will be making 14 orbits per day. It would cross the equator at 10.30 am every day and the mission life of the satellite is five years.
The 36-hour countdown began at 10.25 pm on December 5 and it was launched at 10.25 am from Satish Dhawan Space Centre SHAR, Sriharikota rocket port in Andhra Pradesh.
The PSLV rocket 'XL' variant is set to place the satellite at 817 km polar sun synchronous orbit. The PSLV is also offered by India to international customers for launching their satellites.
Between 1994 and 2016, the PSLV rocket has launched 121 satellites, of which only 42 are domestic.
Only one satellite was launched by ISRO this time due to the steep altitude. Earlier, nano satellites were also accommodated as co-passengers in the rocket.
ISRO Chairman AS Kiran Kumar , who termed the launch as "perfect", said the solar panels have been deployed.
"We have used 5 cameras in the rocket to record the separation of various stages," he added.
The Resourcesat-2A is a follow up after the Resourcesat 1 and Resourcesat 2, which were launched in 2003 and 2011.