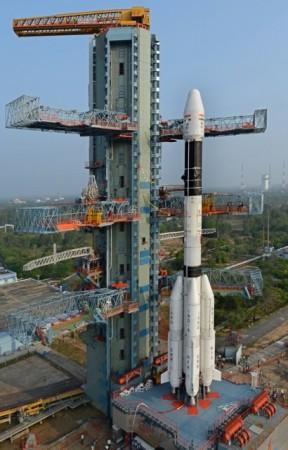 The countdown for the most awaited launch of Geo-Synchronous Launch Vehicle D-5 (GSLV) began on Saturday at 11:48 hrs at Sriharikota, the satellite launch base of Indian Space Research Organisation (ISRO).
The GSLV D-5 is being launched with an indigenously developed cryogenic engine, and if successful, it will be a milestone achievement for ISRO.
The Mission Readiness Review (MRR) team and the Launch Authorisation Board (LAB) cleared the GSLV-D5 launch at 4:18 pm on Sunday. The GSLV D-5 will carry ISRO's latest communication satellite GSAT-14 to set it in the earth's orbit. The satellite provides communication services, including tele-education and tele-medicine facilities and will reportedly augment the in-orbit capacity of Extended C- and Ku-band transponders and provide a platform for new experiments.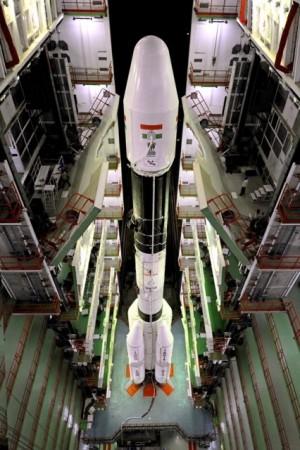 "This will be a very major technological milestone; this time, we are confident that it will succeed," Business Standard quoted K Radhakrishnan, Chairman of ISRO.
The launch vehicle is assembled in solid, liquid and cryogenic stages. The first and second stages are configured along the lines of its earlier GSLV missions and the third stage is the crucial and indigenous cryogenic stage.
India earlier imported the cryogenic engines from Russia to launch heavier satellites. This will be the third attempt of launching a rocket using cryogenic engine, which is more powerful than those propelled by liquid fuel used in Polar Satellite Launch Vehicles.
The first launch was on 25 December, 2010 when the launch vehicle fell off few minutes after the take-off. The second launch was called off few hours before the take-off on 19 August 2013 due to a leakage in the liquid stage of the vehicle.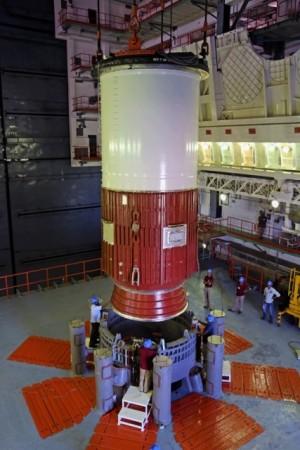 If the GSLV succeeds, it will open a lucrative market for India to launch heavy and medium sized satellites to space. "There is a market good between 3.5 and 5 tonnes", Radhakrishnan told the Economic Times.
India will also have to face competition from other nations such as US, Europe and China. ISRO has been launching satellites at the lowest cost in the world and hence can expect it to make its Unique Selling Proposition (USP).