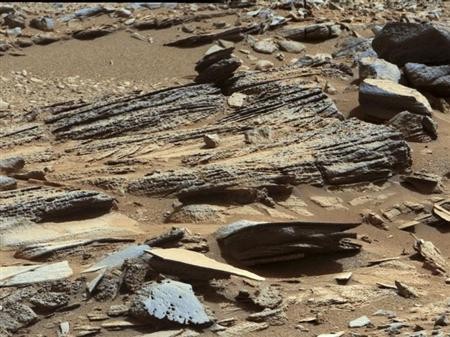 On Thursday morning, the Indian Space Research Organisation (ISRO) commenced its rehearsals to launch its maiden mission to Mars. This means ISRO will do a dry run of the Mars Orbital Mission (MOM) on the Polar Satellite Launch Vehicle C-25.
The entire command sequence of the eight and a half hours of the countdown and the lift-off will be simulated in this dry run process. The dry run is conducted to check for the mission readiness and the actual launch will be carried out on November 5. The countdown will begin on November 3, 48 hours before the actual launch.
"The launch rehearsal will simulate the entire procedure of the final eight hours of the countdown, right up to the ignition, after which the system will be shut down," The Hindu quoted P. Kunhikrishnan, the Mission Director of PSLV C 25.
The mission has the scope for course correction at three stages - when the satellite leaves earth and enters Mars' sphere of influence, a heliocentric middle phase that lasts 300 days and when the satellite is inserted into Martian, explained K Radhakrishnan, Chairman, ISRO.
The 15 kilograms Orbiter spacecraft has been integrated to the launch vehicle according to a recent release.
The Orbiter to Mars will be launched from Sriharikota in Andhra Pradesh, using a PSLV C-25 where ISRO has set up several support facilities for the launch of its satellites.
The five scientific instruments onboard Orbiter will explore the Martian surface, morphology, mineralogy and atmosphere.
While the Indian Deep Space Network (DSN) in Bangalore will track the Orbiter and help in navigation, NASA's DSN will provide support services during the non-visible period of the Indian DSN.
The ₹450 Crore mission is a technology demonstrator that will help ISRO to develop technologies required for designing, planning, management and operations of an interplanetary mission.
Of successful, India will be catapulted in the elite nation category that have launched spacecraft to Mars. India will then become the fourth nation after US, former Soviet Union and the European Space Agency to carry out the mission.