Apple has found itself embroiled in yet another patent infringement lawsuit after Corephotonics — an Israel-based developer of dual-lens camera technology for smartphones — sued the iPhone-maker this week for allegedly copying four of its patents in the iPhone 7 Plus and the latest iPhone 8 Plus.
Corephotonics, which is collaborating with Samsung and is backed by companies like Foxconn and MediaTek, filed its patents with the US Patent and Trademark Office between November 2013 and June 2016.
The patented dual-lens camera technologies for smartphones included optical zoom and a mini telephoto lens assembly.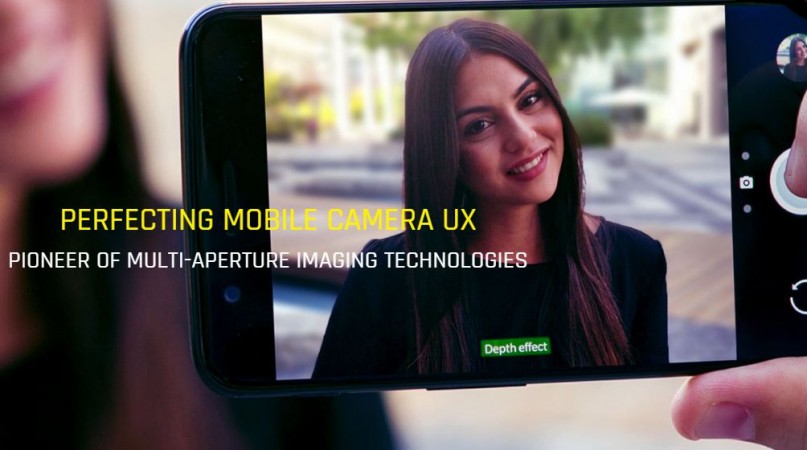 As it can be seen in the photo above, which is taken from the Corephotonics website, the company's technology deals with the use of dual-lens cameras that can produce images with the so-called bokeh effect.
Apple introduced a similar feature with its iPhone 7 Plus, which is equipped with a dual-lens rear camera setup.
Corephotonics, which describes itself as a pioneer in dual camera technologies for mobile devices, claimed Apple copied its patented telephoto lens design, optical zoom method and a method for blending images from the wide-angle and telephoto lenses to improve image quality.
The company, however, didn't include the newly-launched iPhone X in its list of infringing devices.
Here're the links to the fours patents in question, as filed by Corephotonics:
• U.S. Patent No. 9,402,032
• U.S. Patent No. 9,568,712
• U.S. Patent No. 9,185,291
• U.S. Patent No. 9,538,152
Corephotonics also claimed it was in negotiations with Apple over licensing these four patents, but the talks suddenly broke off.
According to the company, the Cupertino tech giant still went on to release the iPhone 7 Plus with a dual-lens camera in September 2016, and has been intentionally copying its patents ever since.
According to the lawsuit, Apple praised Corephotonics' technology, but refused to licence it. The iPhone-maker even allegedly told Corephotonics' CEO David Mendlovic it could infringe his company's patents with little consequence.
"Apple's lead negotiator expressed contempt for Corephotonics' patents, telling Dr Mendlovic and others that even if Apple infringed, it would take years and millions of dollars in litigation before Apple might have to pay something," according to the complaint filed with a US District Court in Northern California.
Founded in 2012, Corephotonics demonstrated some of its camera technologies at the Mobile World Congress last year.
It showed off software that could combine images from two separate camera lenses to produce a more detailed picture, which could be optically zoomed up to 5x.
In 2015, Apple acquired another Israeli camera company, called LinX Imaging, which was also into creating multi-aperture camera equipment for mobile devices.
Apple is believed to have used some of the company's technologies in the iPhone 7 Plus and iPhone 8 Plus cameras.