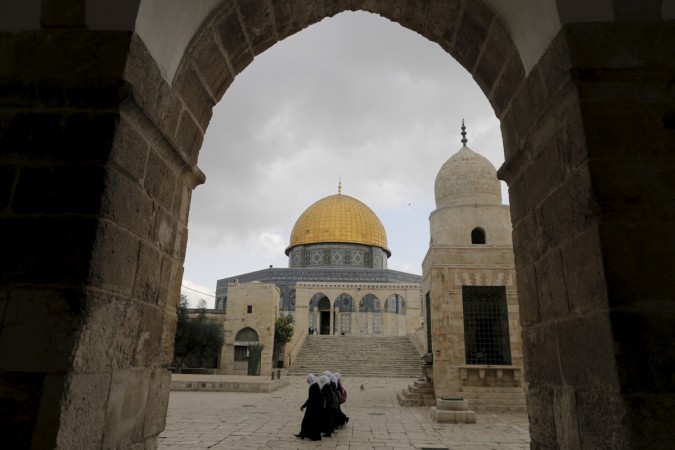 Israel has suspended its co-operation with UN cultural arm, UNESCO on Friday following the adaptation of the draft resolutions on east Jerusalem, which is annexed by Israel.
The resolution was sponsored by several Arab countries has been denounced by Israel as ignoring "thousands of years of Jewish ties to Jerusalem," AFP reported
Israeli Education Minister Naftali Bennett in a letter addressed to UNESCO Director General Irina Bokova, accused it of aiding "Islamist terror."
He further said that the Israel National Commission for UNESCO would "suspend all professional activities with the international organisation."
UNESCO has not commented on the issue.
On Thursday, the resolution which was adopted at the committee stage was aimed at safeguarding "the Palestinian cultural heritage and the distinctive character of east Jerusalem." It also referred to the hilltop compound by its Arabic name, Al-Aqsa mosque and is home to golden Dome of the Rock. The mosque is the third holiest site of Islam and the holiest site for Jews, who revere it as the Temple Mount, site of its second temple.
The site includes the Western Wall, a remnant of the biblical temple that Jews pray.
East Jerusalem was captured during the war of 1967 and the land was annexed by Israel, some that is not yet recognised by international community.
For Palestinians, east Jerusalem represents hope and is likely to be the capital of their state.
"The heritage of Jerusalem is indivisible, and each of its communities has a right to the explicit recognition of their history and relationship with the city," Bokova said in a statement.
The resolutions was welcomed by Palestinian President Mahmoud Abbas's government and Hamas, the militant group that is in power in Gaza.
The resolution was adopted by 24 votes to six with 26 abstentions and two absentees. India preferred to abstain.