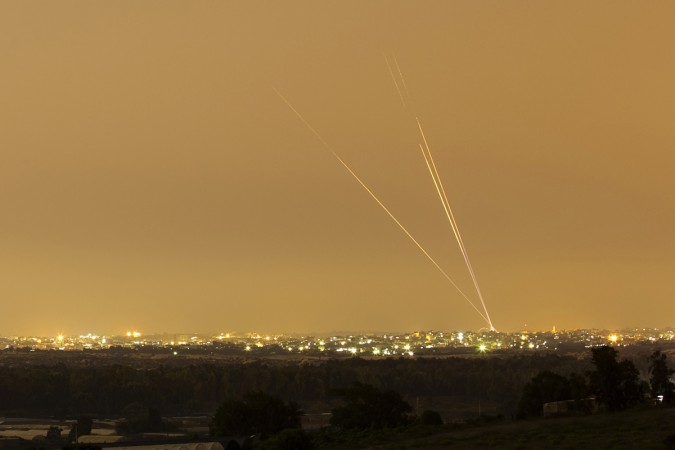 Israel security cabinet held a special meeting on Wednesday to decide on its next course of action, after Hamas broke the ceasefire and engaged in heavy shelling, during which around 100 missiles were fired.
The heavy firing was carried out from Palestine in response to the failed assassination attempt on Hamas head Muhammad Deif, according to reports.
The Jerusalem Post noted that Israel carried out dozens of strikes, in response to the 100-plus projectiles fired from the Gaza Strip, since Hamas broke the temporary ceasefire at 3:30 pm on Tuesday.
According to Palestinian reports, 20 people have been killed and more than 100 injured since the renewal of hostilities.
The security cabinet discussed on its next course of action on Wednesday, and the leaders reportedly were weighing up whether to expand the IDF operation into Gaza or respond by heavy rocket firing.
While accepting that it violated the ceasefire, Hamas stated that the firing was a response to Israel's attempted assassination of Deif, the head of Hamas' armed wing. An unnamed Israeli official also confirmed that the IDF had indeed targeted Deif.
BBC noted that the wife and child of the Hamas leader have been killed in the Israel airstrikes.
Deif is credited as the designer of the group's signature Qassam rockets.
According to an NYT report, a senior Israeli minister had vowed to hunt Dief down, after he claimed that Hamas was "winning the war" in a recorded message last month.
"For years, Mohammed Deif has been hiding in the tunnels underneath Gaza, and that is where he will remain because he's a dead man," Yair Lapid, Israel's finance minister, had stated on 30 July.
"To Deif and his gang, I want to say clearly: Just as the United States did not rest until it found Bin Laden and eliminated him, we will find you and bring you to justice," Lapid emphasised.
Israel made several assasination attempts on the Hamas leader in the past as well. In 2003, an Israel attack had severely injured him, however, the shadowy fear still continues to be in the 'Most Wanted' list of Israel.