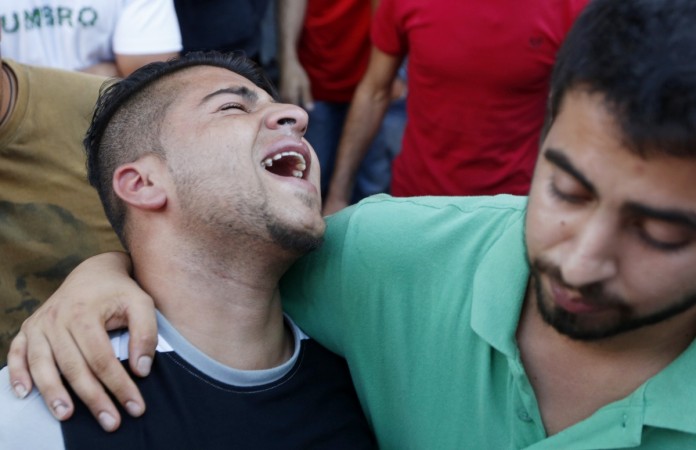 Israel has intensified its attack on Gaza after one of its soldiers went missing and the 72-hour ceasefire brokered by US and UN unraveled within hours of its implementation.
Israeli shelling on Gaza has escalated even as Hamas said that it does not know the whereabouts of the soldier it had been accused of capturing.
The Islamist group's military wing says it lost contact with some of the fighters in the area and they along with the soldier -- recognized as 23-Year-old Hadar Goldin – may have been killed.
His alleged capture and the intense violence that followed negated all hopes of reinstalling the 3-day ceasefire, which collapsed just hours after it had begun.
Soon after the truce fell apart, US president Barack Obama described the crisis as "heartbreaking" and vowed to work towards securing another truce.
"Innocent civilians caught in the crossfire have to weigh on our conscience," he said, adding that Hamas also needs to show that they are serious about putting an end to this violence that has taken lives of some 1,600 Palestinians and injured 8,400 others ever since the war started on 8 July.
On the Israeli side, 61 soldiers and three civilians have died so far.
Intense Israeli airstrikes continued in the early hours of Saturday with Gaza health officials saying that around 100 Palestinians had been killed since the ceasefire collapsed, BBC reported.
There is no clarity on why exactly the truce fell apart with both the side trading blame on each other. While Hamas accused Israel of breaking the short-lived ceasefire, the Israel Defense Force said it was only responding to a militant rocket fire. The Israeli government announced that the truce had 'collapsed' because of a 'blatant' breach from the Hamas.
Shortly after the ceasefire ended, IDF spokesman Lieutenant Colonel Peter Lerner said that "initial indications suggest a soldier has been abducted" during an ambush, according to BBC. He added that two other soldiers were killed after a suicide bomber blew himself up during the attack.
The alleged abduction was described by Obama as 'barbaric' while Israel vowed a 'crushing' response to it.
But in a statement early Saturday, Qassam Brigades, Hamas' military wing, said it had "no information on the soldier".