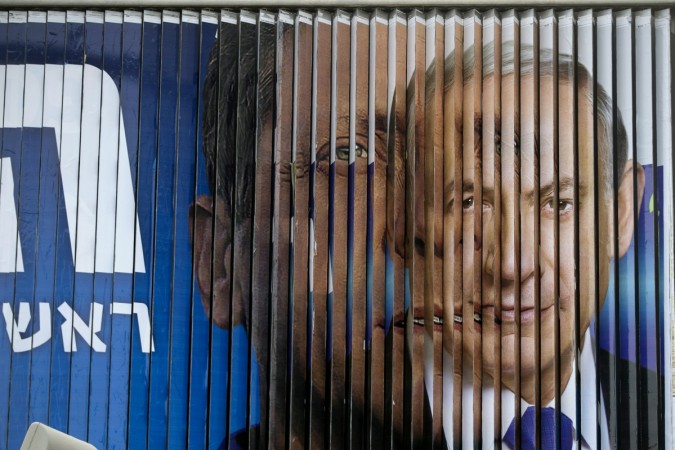 As Benjamin Netanyahu raked up votes to win the cut-throat Israel elections on Tuesday, many of his supporters as well as other netizens took potshots at the United States and US President Barack Obama, given that the relations between the two seem to have soured recently.
Netanyahu's Likud party won 29 seats in the Knesset, and it is most likely that he will continue to be the Israeli Prime Minister if he manages to whip up a right-wing coalition.
Opinion polls had shown Netanyahu had fallen out of favour with most Israelis despite his scathing attack on Iran and a veiled one on Obama over the nuclear deal on the floor of the US Congress.
Obama had given the Israeli leader a cold shoulder after his loaded speech, claiming that he said nothing new.
On Tuesday, as the election results showed Netanyahu's victory, media reports and even Twitterati focused on the future of the US-Israel relations with Obama in the White House till at least next year.
'Netanyahu could remain thorn in Obama's side,' Reuters said after the exit poll trends.
The New York Times had put up a scathing editorial article on Tuesday, terming Netanyahu as 'racist', and calling him 'desperate and craven'.
The Guardian had stated in its live blog that it was "fair to say that a Netanyahu victory will not be greeted with universal joy in the White House."
Here are some Twitter reactions on the same thought:
Congrats to Israel for refusing to allow the Obama administration to decide their future.

— TangoFoxtrot (@TFinn82) March 18, 2015
Great news! Netenyahu beats Obama...I mean Herzog...and wins election. #tcot #IsraelElections — JC (@Ranklediff) March 18, 2015
Israelis reject Obama's emerging agreement with Iran. This will strengthen opponents of the deal here in the U.S.

— Keith Koffler (@keithkoffler) March 18, 2015
@iResistAll It appears that Israel has rejected Obama just like America — The Hardware Nazi (@Jeffhowesii) March 18, 2015
Israelis are smarter than Americans. They kept a winner. We kept a loser... http://t.co/THx0PhyDFD

— Peter Aldrich (@PBALDRICH) March 18, 2015
However, many people on Twitter expressed concern over Netanyahu's re-election, especially on the Palestine issue. Palestinian Authority officials told Haaretz on Wednesday that the election results showed Israel was not keen on peaceful relations.
A new @netanyahu government in Israel risks profound crisis on Palestinian issue. Difficult to see any credible political path forward. — Carl Bildt (@carlbildt) March 18, 2015
Well, it looks like the people of #Israel or whoever it is that actually votes in their elections, have made the wrong decision yet again.

— David Wright (@Stan_Din) March 18, 2015
Netanyaho won !! My most sincere prayers for my brothers and sisters in Palestine. May Allah keep you all safe. — Dr. Who (@Aiza_doc) March 18, 2015
Israel, what have you done? I met so many liberal, progressive folk when I was there. Where were you? #IsraelElections

— Joe (@Jahill1990) March 18, 2015
Feel such sadness for the people of Israel and Palestine today. — Mike Bennett (@mikey0804) March 18, 2015