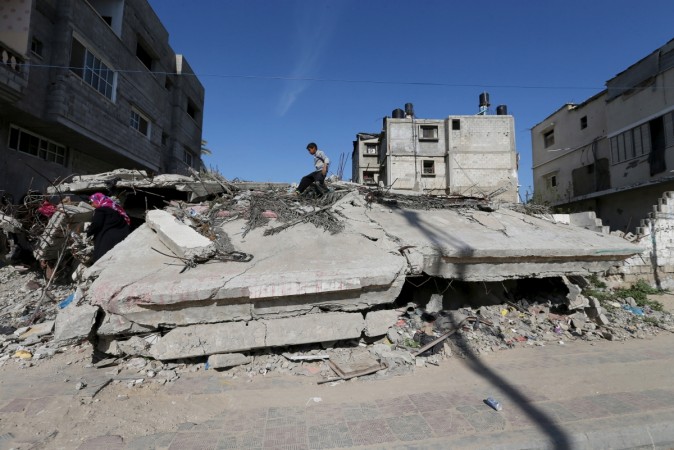 Israel Defense Forces (IDF) conducted airstrikes on four Hamas military bases in the Gaza Strip Saturday after multiple rockets originating from the area struck Israel. A 10-year-old Palestinian boy living in the Gaza Strip was killed, while two of his siblings were wounded in the attack, the Gaza health ministry reportedly said in a statement.
The IDF conducted the raids Saturday after multiple rockets originating from the Gaza Strip attacked Israel Friday, tweeted Peter Lerner, head of foreign and social media of IDF.
"Hamas are accountable for all attacks emanating from Gaza. Today's rocket attack is just one more example of extremist incessant efforts to threaten the security and safety of the people of Israel. We will continue to act to protect against those who threaten innocent lives and Israel's sovereignty," Lerner said in a series of tweets.
Meanwhile, the shrapnel from one of the airstrikes hit a boy named Yassin Abu Khoussa and killed him, while injuring two of his siblings — one of whom is in a critical condition, the Associated Press quoted the Gaza health ministry as saying. However, CNN quoted the Al Qassam Brigades, the armed wing of Hamas, as saying that the shrapnel killed the boy and injured his 8-year-old sister.
No group has taken responsibility for the attacks on Israel yet.
Seven rockets have struck Israel in 2016 so far, the IDF said, according to CNN.