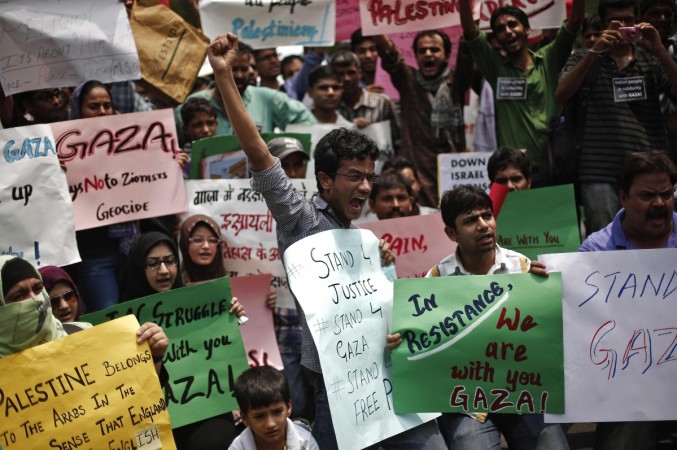 Israel has accepted Egypt's proposal for a truce and cessation of hostilities with militants in the Gaza strip, the Prime Minister's office announced at 9 am local time on Tuesday.
The announcement – made via text message – came at the appointed hour for the start of the ceasefire in the proposal originally made by Cairo on Monday night.
The text announcement came without further comments, hours after Israel's top ministers, called the "security cabinet," met early Tuesday, reports New York Times.
It is not clear if Hamas – which controls Gaza – has accepted the proposal, but its armed wing has rejected the plan calling it as a "surrender", according to the BBC.
The plan proposed by Egypt calls for a ceasefire to begin within 12 hours of "unconditional acceptance" by both the sides. The truce will follow the opening of Gaza's border crossings and diplomatic talks in Cairo within two days.
Hamas, the Palestinian militant faction that dominates Gaza strip, led the aerial battle with Israel starting last Monday. On the seventh day of the battle, Egypt proposed the ceasefire.
Hours after the proposal, the Hamas' armed wing, Izzedine al-Qassam Brigades, said they "totally and completely" rejected the initiative in a statement emailed to journalists.
"If the published text of this initiative is correct, we only say that this is an initiative of subordination and submission," the statement said as quoted by the NYTimes. "For us, this initiative isn't worth the ink used for typing it."
Also on Monday night, a Hamas spokesman, Sami Abu Zuhri, expressed his disapproval via a Facebook post. "The responses of resistance will continue until the demands of our people are achieved. Any unilateral Israeli cessation has no value in the light of the large crimes and the disastrous humanitarian situation."
Palestinian officials have said at least 192 people have been killed by Israeli air strikes launched last Monday to preclude militants from firing rockets into Israel.
According to estimates by the Unites Nations, over three quarters of the casualties were civilians. An estimated 1,400 Palestinians have been injured ever since the violence flared.