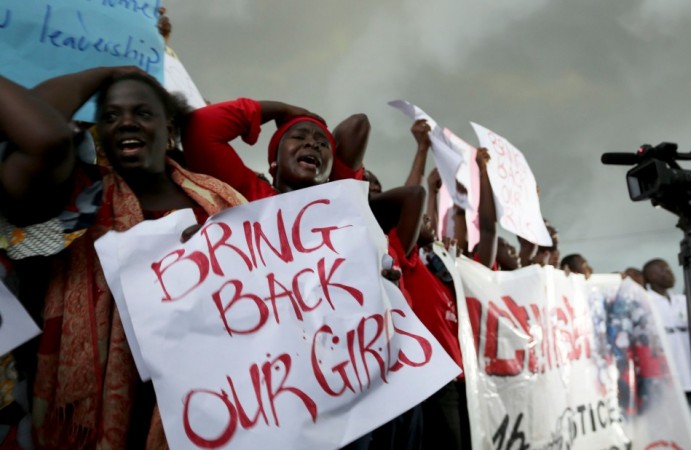 Boko Haram, an Islamist terrorist outfit, has claimed the responsibility for kidnapping more than 200 Nigerian girls on April 14, and now the leader of the outfit is threatening to sell them for choosing education over marriage.
"I abducted your girls. I will sell them in the market, by Allah," a man claiming to be Boko Haram leader Abubakar Shekau said in a video,reported CNN.
"There is a market for selling humans. Allah says I should sell. He commands me to sell. I will sell women. I sell women," he continued.
Boko Haram, meaning "Western education is sin", is a terrorist organisation that receives training from Al-Qaeda affiliates, CNN reported citing U.S. officials. The outfit wants to get rid of Western influences in their country and set up a nation based on Islamic principles.
Nigerian President Goodluck Jonathan has appealed to international powers such as Britain, France, U.S. and China to help free the 276 schoolgirls even as parents of the children have refused to co-operate with security officials fearing that their children would be singled out and punished.
The President noted that parents were justified in their anger against the government over what is perceived as its inaction at the kidnapping. At the same time, he promised that the country would overcome its security challenges to rescue the girls.
"What we request is maximum cooperation from the guardians and the parents of these girls. Because up to this time, they have not been able to come clearly, to give the police clear identity of the girls that have yet to return," a spokesperson for the President said.
The condition of the schoolgirls is yet unknown, but several unverified reports pointed out that some of the girls were sold into marriage, and several others were taken to Cameroon and Chad.
[ED:VS]