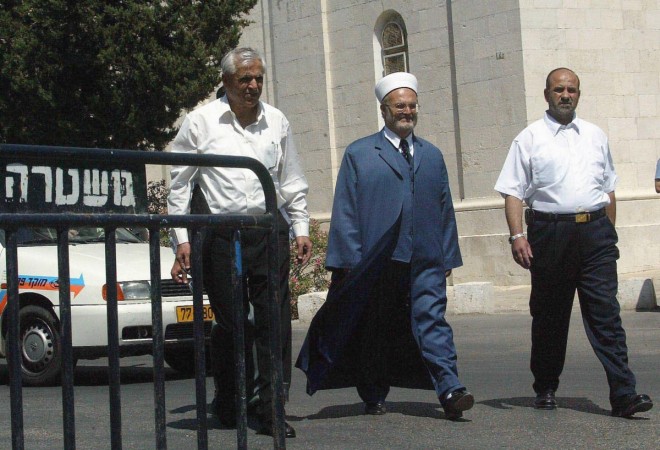 A former Grand Mufti of Jerusalem and current Imam of the city's Al-Aqsa Mosque, Sheikh Ekrima Sabri -- who had once called for Britain's destruction -- is set to visit the United Kingdom in September.
The Islamist preacher, Sabri, will visit Britain as part of a delegation organised by Pro-Palestinian group EuroPal, according to Jewish News Online's reports.
An email was reportedly sent to the MPs of the UK Parliament announcing the details of Sabri's visit agenda, and also offered meetings with the group in the parliament between 11 and 15 September.
Sabri, in a radio sermon in 2011, had called for the destruction of Britain and the United States, saying: "Allah, destroy the US, its helpers and its agents. Allah, destroy Britain, its helpers and its agents. Allah, prepare those who will unite the Muslims and march in the steps of Saladin."
The Islamist preacher is known for his anti-Semitic views and reportedly supports terrorist propaganda, including the use of children in terrorist activities.
He had also once called Jews as "the most cowardly creatures Allah has ever created", adding that he was "filled with rage toward the Jews".
Sabri, in a sermon on Palestinian television, had said: "The Muslim loves death and [strives for] martyrdom."
Reacting to the email, several MPs expressed shock at Sabri's attempt to visit the UK parliament, given his calls for Britain's destruction.
Joan Ryan MP, Labour Friends of Israel chair, said she was horrified at Sabri's attempt to hold meetings in the parliament "given his reported views on the holocaust, terrorism and the Jewish people."
"If these reports are true, he should not be allowed into the UK, let alone into Parliament. Giving a platform to those who spout hatred and violence is not the way to achieve justice and peace in the Middle East," Ryan said, according to Express UK reports.
There's also a petition launched by the Christian United for Israel UK (CUFI UK), which has urged the Home Secretary Amber Rudd to ban Sabri from entering the UK and visiting the Parliament.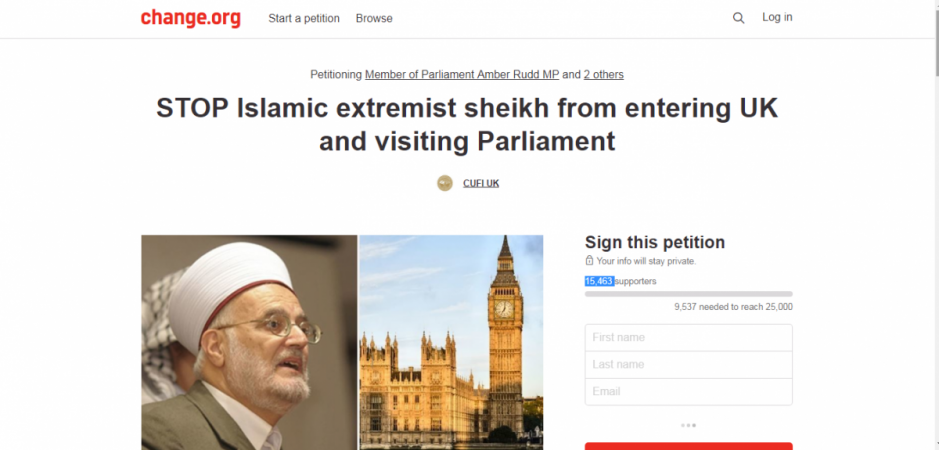 The petition on Change.org has gathered more than 15,000 signatures as on Monday, 4 September.
A Home Office spokesperson said: "The Home Secretary has the power to exclude an individual if she considers that his or her presence in the UK is not conducive to the public good."
"We are clear that coming here is a privilege and this would be refused to those who seek to subvert our shared values."
The UK Home Officer has also said that Sabri's application for a visa was not made by the Islamist preacher.