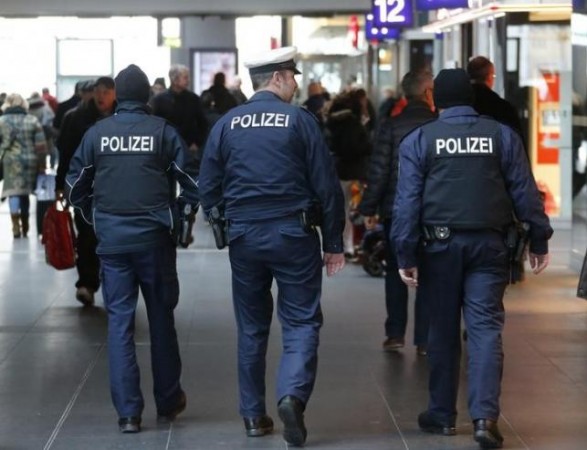 German intelligence agents on Wednesday busted a spy in their organisation, who was a secret Islamist and was planning to stage a strike in the agency. After the agents probed more, it was revealed that the Islamist, a father of four, also led a double life as a gay porn star for a while.
The intelligence agents got to know of the Islamist spy in their organisation after they noticed an unusual user in a chat room they were monitoring, which was known as a digital hideout for Islamic militants. The agents then noticed the user claiming that he was a member of the German intelligence agency and was offering assistance to Islamists to infiltrate his agency.
In an attempt to catch the spy, the intelligence agents directed him to a private chat room where he divulged a lot of confidential details about the agency and also about his position in the agency. The agents identified the man and arrested him the next day.
During interrogation, it was found out that he secretly converted to Islam in 2014, the agents then ran a check on his alias name which he used in the chat room. It was then found that the 52-year-old man had used the same chat room name to act in gay pornographic films in 2011, the Washington Post reported.
The case has raised serious concerns in Germany about the country's domestic spy agency known as Federal Office for the Protections of the Constitution (BfV). The arrest of the spy has raised questions on the vetting process of the employees and intelligence officers hired in the organisation.
Germany remains in a state of high alert after a series of Islamist attacks in the country and Europe in general. The Islamist organisation, Islamic State (ISIS), has also threatened several lone wolf attacks in the country prompting the intelligence officers to be on constant watch for Islamists. Several attacks have also been foiled by German security officials in the recent past.