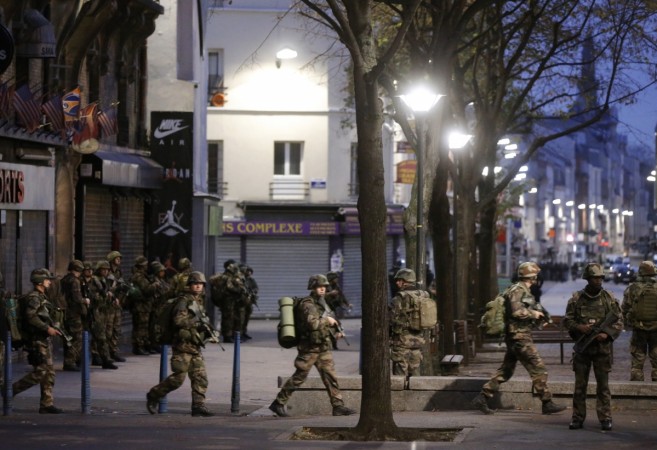 A French police officer was reportedly stabbed to death by an unidentified attacker outside his home in Magnanville, a small town located northwest of Paris, late on Monday night while his wife was found dead inside. The Islamic State group claimed responsibility within a few hours of the attack.
The attacker seemed to have stormed into the house after repeatedly stabbing the police officer and taken his wife and son hostage, the New York Times (NYT) reported, citing statements issued by the Interior Ministry of France and also by French President François Hollande.
The officials tried to negotiate with the suspected attacker, who was a neighbour, before storming into the house around midnight, reported the Guardian, citing French media reports. Upon entering the house, police officials found the wife dead. They rescued the three-year-old son and shot the attacker dead.
"The toll is a heavy one... This commander, this police officer was killed by the individual... [and] we discovered the body of a woman. The assailant, the criminal, was killed. Thankfully a little boy was saved. He was in the house. He's safe and sound. He was saved by police officers," the daily quoted Pierre Henry Brandet, spokesperson of the French interior ministry, as saying. He also added that "the negotiations were unsuccessful – a decision was made to launch an assault."
NYT quoted a statement from Amaq, a news agency linked to ISIS, as saying: "Islamic State fighter kills deputy chief of the police station in the city of Les Mureaux and his wife with blade weapons." U.S.-based monitor of jihadi websites SITE Intelligence Group provided the translation of the statement.
According to Reuters, President Hollande was to hold a meeting at 7.45 a.m. local time to talk about the attack.
According to NYT, Hollande in a statement described the attack as "a cowardly murder". The statement said he would be given a brief about the attacks and that Interior Minister Bernard Cazeneuve would visit the spot where the murders happened on Tuesday.
The attack came a day after the worst mass shooting in the history of the U.S. claimed the lives of at least 50 people and injured another 53 at a gay nightclub in Orlando in Florida. The gunman, identified as Omar Mateen, swore his allegiance to ISIS, the Guardian reported.
Also, this is the first strike of its kind in Paris since the multiple shootings that took place in November 2015, claiming 130 lives, Reuters reported. The country is already on high alert as it is hosting the Euro 2016 soccer tournament.
The police officer was identified as 42-year-old Jean-Baptiste Salvaing, reported the Guardian, citing the French media.