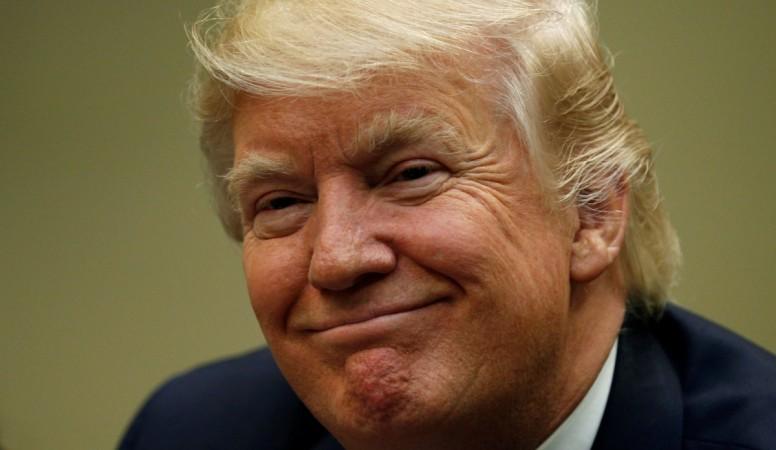 The Islamic State of Iraq and Syria (ISIS) called the United States President Donald Trump an "idiot" in a new audio message released on Tuesday. The group reportedly used an Arabic term for Trump in the message which means "idiot," according to media reports.
This is seemingly the first time the jihadist group has directly referred to Trump since he formally assumed US Presidency in January. ISIS, which controls swathes of Iraq and Syria, is currently being targeted by a US-led coalition in Iraq.
The 36-minute audio message was released by the Islamic State spokesperson Abu Hasan al-Muhajir on Tuesday. The group's previous spokesperson Abu Muhammad al-Adnani was killed in an US airstrike in Syria last year, the Pentagon had said.
The ISIS also called the United States "bankrupt", and ruled by a "stupid idiot."
"The sign of your elimination are now clearer to everyone, as the most clear of signs is that you are now ruled by a stupid idiot who does not know what Sham and Iraq are, or what Islam is, who continues to express his hatred and war against," the message said. ISIS used the term 'Al-sham' to describe a region which includes Syria.
Other translations of the message replaced the word "idiot" with "riff raff" or "harebrained", according to NBC. Although the ISIS statement did not directly refer to Trump's travel ban on six Muslim-majority countries, the message however said the US President has expressed his "hatred and war" against Islam.
Trump has pledged to "totally obliterate ISIS" , and the White House in January had said the Trump adminstration is taking decisive steps to "defeat and destroy" the Islamic State.
"The United States must take decisive action, and the President is taking the necessary steps," White House Press Secretary Sean Spicer had said.