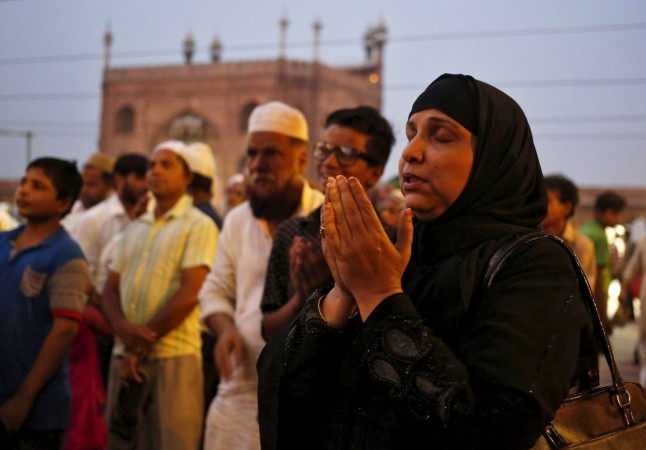 Qazis (Islamic judges of civil and religious matters for the Muslim community) in Telangana are reportedly opposing one-sided divorce wherein men seek divorce without informing their wives. The effort by the religious leaders comes at a time when the All India Muslim Personal Law Board (AIMPLB) is set to oppose the Supreme Court's move to do away with the triple talaq (divorce) system.
In multiple cases, husbands have been depositing the meher (dower) with the Islamic judges and asking them to send divorce notices to their unwitting wives. Qazis of various districts in the state have spoken out against the practice calling it a misuse and wrongful interpretation of Islamic law.
"Talaq is very much a legal provision. But not informing the wife about talaq, depositing the dower with qazis and scooting is not right," Qazi Mir Mohammed Khader Ali, chief of the Anjuman-e-Qazat or the council of qazis in Telangana, told the Times of India.
"The only way to put an end to this is to not entertain the affidavit for divorce unless both parties are present or till talaq has been pronounced. Once the man returns with his wife, counselling can be done and perhaps the marriage can be saved," Chief qazi of Secunderabad and Secunderabad Cantonment jurisdiction Syed Shah Noorul Asfia Soofi told the TOI.
The qazis have also advocated using the police while others believe that at least a fraction of the marriages on the rocks can be salvaged if this process of divorce can be discouraged. Meetings were held between the Islamic judges and the Minorities Welfare Department in Telangana, sources told the newspaper; however, the two bodies have not been able to come to an understanding.
In another incident, the Supreme Court earlier on Friday gave the AIMPLB six weeks to make a decision in the case of Shayara Bano — a woman who challenged the triple talaq system in the Supreme Court — and filed a case against her husband, who she alleged was physically abusive, forced her to go through an abortion, and divorced her after several years of marriage. The AIMPLB had earlier said that it would challenge the Supreme Court's bid to ban the triple talaq system.
"I have appealed in Supreme Court that triple talaq be declared unconstitutional so that coming generations of Muslim women aren't exploited," Bano told ANI on Friday.