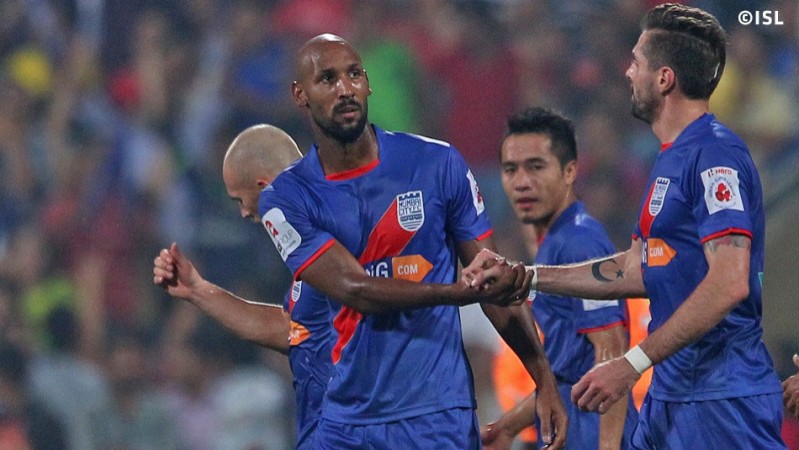 After a successful first edition of the Indian Super League, the second edition, which starts on 3 October and ends on 20 December is keenly awaited by Indian football fans.
Teams have already started to sign marquee players and Mumbai City FC have re-signed Nicolas Anelka as their marquee player.
"I am really happy to have Nicolas back for Mumbai City FC," Firstpost quoted owner Ranbir Kapoor as saying. "He played really well for us last year, and while the plan this year is to build a smart and strong squad, it is important to retain some continuity from last season, and Nicolas plays a major role in that plan."
The fans looked upto Anelka last season, but the player could not get going much as Anelka missed the first three Mumbai FC matches. But the fans will be happy to see the player start the new season afresh.
"I am really excited to have Nicolas back, and I am sure, the fans will be as well," explained Ranbir Kapoor.
Though Anelka might not have been able to impress much with his performance for Mumbai City FC, he will be more than eager to show his class in the second edition of the tournament, as they finished a disappointing seventh last season.
He only managed to score two goals, which was not what Mumbai FC expected, considering the French striker having made life miserable for defenders from around the world when he played for top teams such as Real Madrid, Liverpool, Chelsea etc.
"I am glad to be back in Mumbai City FC again," Anelka said. "I really enjoyed my time there last season and I can't wait to see Mumbai, India and all you fans again. See you very soon. Let's football!"
But it is not only Mumbai FC, who have already started to lookout for important signings as FC Goa have signed Brazilian Lucio, who is a world cup winner as well. Apart from Lucio, the franchise have also signed another Brazilian, Andreas.
Chennayin FC are also expected to retain their star player, Elano, who was one of the major success stories of last season.