A major scuffle took place at the Sree Kanteerava Stadium in Bengaluru on the eve of Bengaluru FC's important top-of-the-table Indian Super League (ISL) encounter against FC Pune City, scheduled for Friday February 16.
A turf war -- not a new one -- emerged again at the stadium, which is owned by the Department of Youth Services and Sports (DYES) Karnataka.
Indian track and field athlete HM Manikanta, who is using the running tracks to prepare for the Commonwealth Games 2018 trials, alleged harassment by one of the cameramen from IMG-Reliance, organisers of the ISL.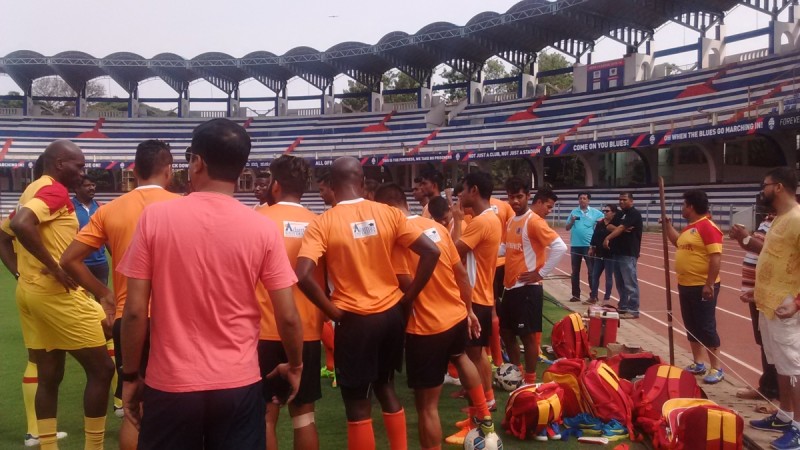 Manikanta was allegedly stuck on the arm with a plastic rope by the camera-person, identified as Vishnu Kant Dixit.
As per My Khel, the athlete simply requested Dixit to shift the cameras from the track lanes as that was obstructing their training. "The camera was lying on Lane No 3 of the athletics track and I simply requested him to move it to the side so that Padmini (another athlete) and I could practise a 250 metre lap, a 40-second run," Manikanta told the website.
"But he reacted by saying 'tera baap ka stadium hai kya?' I told him I will help him move it too but he did not listen and began striking me with a plastic rope. I am an international athlete and this is how I am being treated if I want to train at the stadium."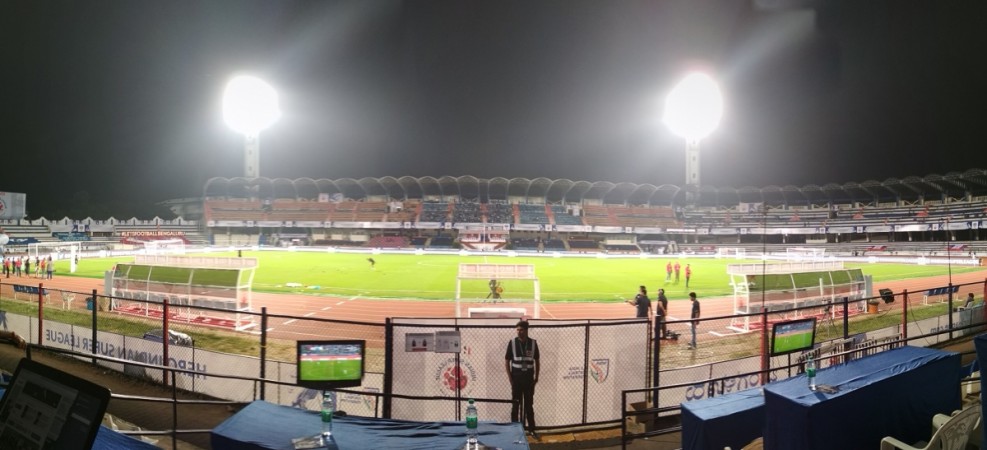 Dixit, in his defense, mentioned that he acted in self-defense only after Manikanta and a host of other athletes hounded him.
Why Bengaluru FC could fall into trouble
Police complaints have been filed, the CCTV video has been checked, apologies have been sought and the matter has been put to rest as of now, but it is Bengaluru FC, who for no fault of theirs, can face a brunt because of the incident.
Chandrashekhar Rai, Chairman of the Karnataka Amateur Athletics Association (KAAA), has mentioned that the incident is yet another example of how the barricades, wires and the heavy production machinery (used for the ISL matches) are creating obstructions in athletes' training at the Kanteerava.
"I never expected it to come to this (alleged violent conduct). This is an example of all the problems we have faced thus far. We will present this to the concerned authorities to show how difficult it has been for us," Chandrashekhar mentioned, adding that they would push further for the cancellation of the DYES deal with Bengaluru FC to use the stadium.
Some athletes had previously also petitioned to the Karnataka High Court over obstruction to their smooth training.