It is going to be an exciting Sunday for football fans in India, as the player draft is going to take shape in Mumbai. Nearly 200 names will be up for grabs, which includes some wonderful Indian players, who will look to earn mega deals.
The upcoming edition of the ISL 2017-18 is going to be even huge with two new entrants in the form of Bengaluru FC and Jamshedpur FC. It is the latter, who will have a good chance to pick a player of their choice as they will get to pick first in both the first and second rounds as well. With the inclusion of two teams, there are 10 franchises in total, who will participate in the upcoming ISL Players' draft.
All the teams in the draft come with their homework well done. They will have some players in their mind, with Plan A, B and also C in case they fail to land the player of their choice. It goes without saying that all the 10 teams will look to sign the best players available in the pool, and the competition is going to be extremely tough.
Clubs will not mind shelling huge chunk of money on players, who will help them become a strong contender. On the other hand, there are some players, who will also be available for bargain price Teams will have such players on their horizon as well.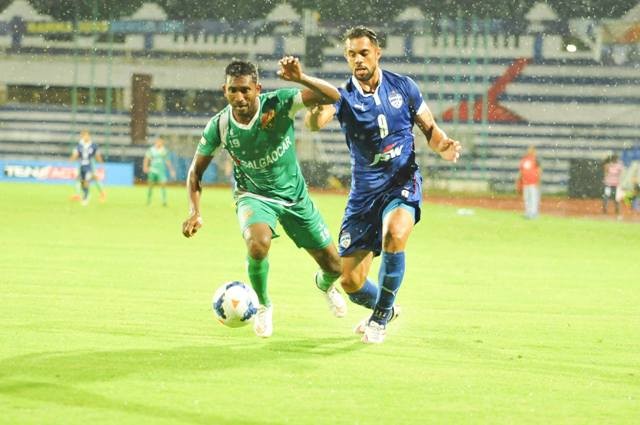 Here is a look at some of the top strikers available
Robin Singh: 65 lakhs
ISL experience: Delhi Dynamos, FC Goa
The former Bengaluru FC forward a quality player when it comes to scoring goals. Last season for Goa FC, he might not have been clinical in front of goal, but make no mistake, this star player will be one of the most sought-after players in the draft.
Mohammed Rafi: 30 lakhs
ISL experience: Mumbai FC, Atletico de Kolkata, Kerala Blasters
The quality of players available in the draft pool is quite incredible, and Rafi definitely falls in the top bracket. Having been around India domestic circuit for a number of years, this Kerala born striker has goals in him for teams to mount a decent bid.
Balwant Singh: 65 lakhs
ISL experience: Chennaiyin FC
The Punjab forward will be on the radar of top teams during the draft, and one feels that a tug of war is going to take shape for this former Mohun Bagan player. With Jamshedpur FC getting first pick in both the opening rounds, it will come as no surprise if they go for Balwant.
Quality Bargain players available
Nikhil Kadam: 5 lakhs
ISL experience: Mumbai FC
It is his price tag, which will generate a lot of interest. Besides his price, Kadam's ability to play as a winger and also a midfielder could play a huge role in attracting other teams.
Clyde Fernandes: 5 lakhs
ISL experience: Mumbai FC
With age on his side, teams could look him as a future prospect. He is a promising defender, who has all the ammunitions to help him become a star.