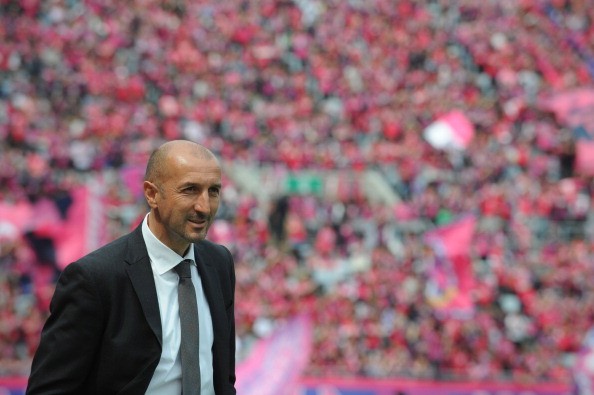 FC Pune City coach Ranko Popovic was suspended by the All India Football Federation (AIFF) Disciplinary Committee on Friday, March 9 following his latest comments against referees and match officials, which was also his third offence in the ongoing Indian Super League (ISL) season.
Popovic had questioned the quality of refereeing in the league, on the eve of his side's goalless draw against Bengaluru FC at home in the semi-final first-leg held Wednesday, March 7.
The 51-year-old even hinted that the referees in the league did not know the "basic thing that is the rules". He added that he deserved more respect from the referees as he pointed out that their mistakes can cost him his job.
"All India Football Federation Disciplinary Committee have suspended FC Pune City head coach Ranko Popovic with immediate effect pending further inquiry," an official statement from ISL read.
Third instance of the breach
Disciplinary Committee chairman Ushanath Banerjee, while reviewing the latest comments made by Popovic against Referee and Match Officials, issued the sanction order.
"Having considered the utterances against the decisions of the referee and the match officials, it prima facie appears that Mr. Ranko Popovic has breached the Disciplinary Code and the Law of Game with impunity amounting to gross misconduct. On an earlier occasion, Mr. Popovic was held guilty of abusing and insulting match officials and was imposed with sanctions," Banerjee said, in a communication to the club.
He added: "Even thereafter, he continued with his obdurate acts resulting warning. The instant subject matters are thus the 3rd instance of the breach. Accordingly, issue Show Cause Notice for repeat breaches and he is to reply within 9/3/2018 and appear for hearing before the Committee on 16th March 2018 at Football House, Delhi.
"In the meanwhile pending a final decision of the Committee, Mr Ranko Popovic to remain suspended under Article 21 and 22 of the Code."
Popovic repeat offender?
Popovic created history with Pune City by leading the side into the semi-final for the first time in four seasons but the Serbian tactician has not been in the good books of the AIFF.
He was handed a four-match ban and subsequently fined Rs 5,00,000 for his comments against referees during his side's win over FC Goa in December 2017.
Also, Popovic had chosen to resign from his role as Thai League 1 side Buriram United coach in June 2017 after he was handed a three-month suspension by the league for slapping an opponent team's physiotherapist.
Meanwhile, Pune City will travel to Sree Kanteerava Stadium on Sunday, March 11 for the semi-final second league against Bengaluru FC, who are eyeing the ISL title on their league debut.