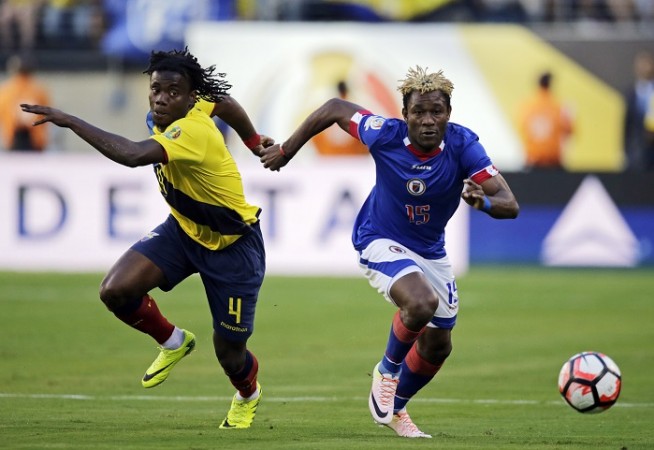 Mumbai City will have some extra pace and skills in ISL 2016, after the club completed the signing of Argentina international Matias Defederico. The 26-year-old joins a team desperate to make an impression in the Indian Super League this season.
Having finished out of the semifinal places in both the ISL seasons so far, and that too despite having a pretty star-studded lineup, which also includes the India skipper Sunil Chhetri, Mumbai City FC have hired experienced Costa Rican coach Alexandre Guimaraes as their manager for the new season.
One of the signings made by Guimaraes is that of Defederico, the two-cap Argentina international, who has the speed, trickery and ability to light up the ISL.
"Defederico possesses immense skill and talent, and has played at some of the most challenging leagues in the world," Guimaraes said via a media release. "He brings a lot to the team, and we are confident that he will be a huge asset for Mumbai City FC in the upcoming season."
Defederico began his career with Huracan, before moving to Brazilian giants Corinthians. While his career has stalled a little from being a highly-rated youngster, the 26-year-old has the potential to be a really good signing for Mumbai City FC.
"I am really happy to have signed with Mumbai City FC," Defederico said. "I've heard a lot about the club and the ISL and I am eager to start training with the team and give my all for my teammates and the fans of the club.
"Mumbai is a great city and I can't wait for this new challenge in my career."
This signing comes right after Mumbai City confirmed that Sony Norde would play another season with the franchise. Norde had a great season with Mohun Bagan, before playing for Haiti in the Copa America Centenario, mixing it up with the likes of Brazil, Ecuador and Peru.
"I'm glad to have signed with Mumbai City FC again," Norde said. "I can't wait to get back to training with the team and meeting the fans."
"We're delighted to have Sony back," Mumbai City FC co-owner and Bollywood star Ranbir Kapoor added. "He's been one of our best players and is coming off a great season in the I-league as well. He was one of the first names that we wanted back and are glad to have him wearing our colours."