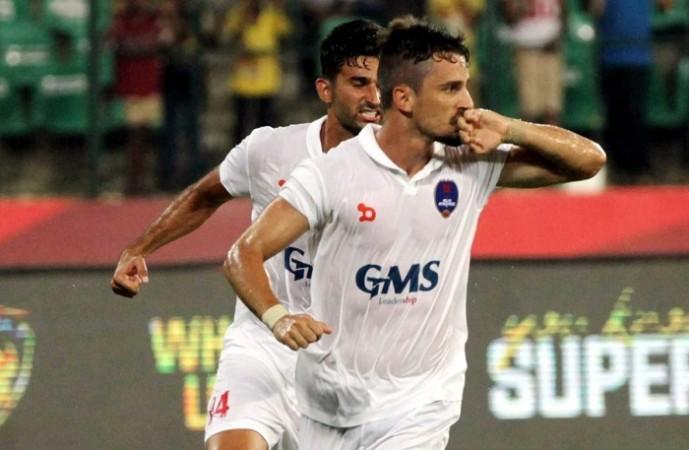 FC Goa's hopes of making it two finals in two seasons dipped further after Zico's side suffered a 2-0 defeat to the Delhi Dynamos in ISL 2016 on Sunday. With that flair that made them so watchable failing to find its way to Goa this season, the finalists from last year are staring down the barrel as far as a place in the top four is concerned.
Goa came into this match with just four points from six matches, and having completed the first half of the league campaign, they remain rooted to the bottom, with just one win and one draw in seven games all season.
Zico, while being encouraged by his team's performance in this home match against Delhi, the Brazilian will also know time is running out as far as putting in a run to try and finish in the top four is concerned.
"When we lose we are never happy but I'm pleased with my players, the spirit with which they fought in the game," Zico said. "They didn't give up till the end.
"Our situation is complicated, difficult. We need to win at least five games from seven matches but still we are breathing and as long as we are breathing, we have hope."
Hope for a victory was given to the Delhi Dynamos by Marcelinho, who came on in the second half to give the capital side that extra edge in front of goal.
The Brazilian broke the deadlock in the 72nd minute, taking a long pass from Toni Doblas brilliantly before weaving his way past a couple of Goa defenders and burying the ball into the net.
Four minutes later, Marcelinho would add an assist, with the substitute heading the ball across, off a Florent Malouda cross, for Richard Gadze to provide the necessary finish from close range.
The three points were vital for the Delhi Dynamos, because this was their first win since their opening match of the season. With ten points from seven matches, they are third in the ISL table.