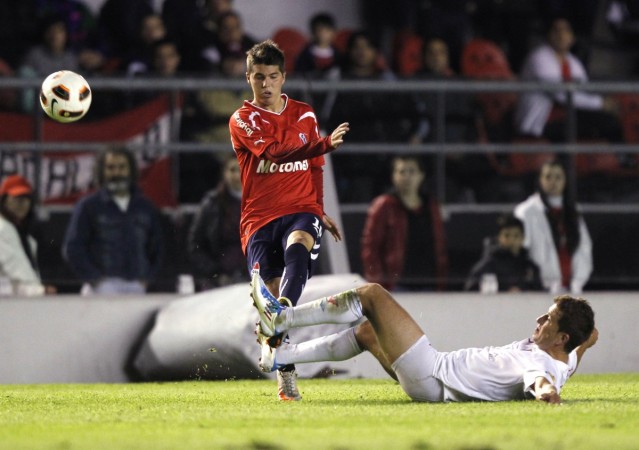 It was South American magic in Pune on Monday as Mumbai City got past rivals FC Pune in a high-intensity Maharashtra derby at the Balewadi Stadium. Argentina's Matias Defederico remained the scorer of the only goal of the match, while Diego Forlan was credited with the assist.
Final Score of the match: 1-0 for Mumbai City FC.
The intensity of the derby was visible from the very start as there was absolutely nothing that we didn't expect to watch. From yellow cards being shown to the players to plenty of attacking chances and some resolute defending, the first half, after an initial slow start, became entertaining steadily.
Gustavo Oberman remained the best player on the pitch for Pune as the Argentine, who has plied his trade alongside Sergio Aguero and Lionel Messi in the junior level, took potshots on goal on several occasions but Roberto Volpato of Brazil gave a glimpse of what the Mumbai City goalkeeper is really capable of.
The best chance of the first half came in the 38th minute when Gustavo was fed with a defence-splitting pass but the Brazilian custodian was way experienced to come off his line and make a crucial save. On the other end, it was Gouramangi Singh who was calling all the shots for Pune in the defence, making crucial clearances time after time.
For Mumbai, the absence of Sunil Chhetri was indeed being felt as Diego Forlan couldn't quite get the amount of balls from the midfield he would have liked to, and probably get on to the scoresheet early on. Nevertheless, Defederico and Leo Costa were active in the field as well for the away side but they knew they had to up their ante while going to the half time goalless.
Upping the ante did wonders for the away side in the second half as they finally got the breakthrough as well as the lead in the 68th minute through Defederico as the Argentine received a wonderful pass from Uruguay veteran Forlan to slot the ball past Edel Bete and get the opening blood in the game.
Post the goal, the home side went for the kill. Tato and Momar N'Doye came dangerously close to getting the equaliser but they surely remained way too short of the class Volpato was showcasing in the Mumbai City goal. However, the home side couldn't just get their job done.
The result ties the head 2 head record between Mumbai City and FC Pune to two wins each in the Indian Super League.