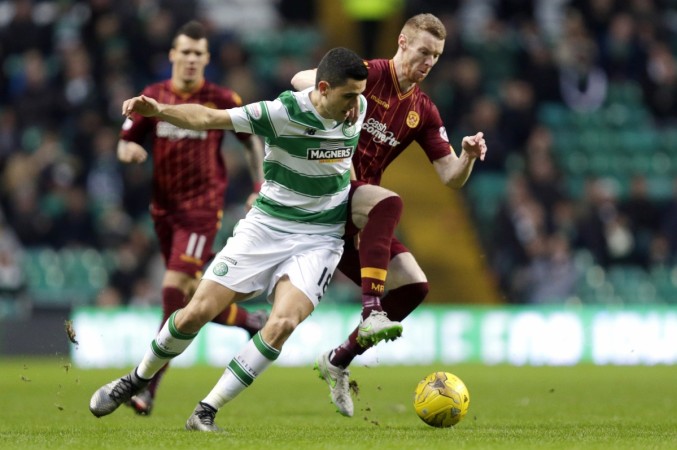 Scottish side Motherwell have announced on Wednesday that midfielder Stephen Pearson is on his way to Atletico de Kolkata ahead of ISL 2016. Pearson last played in the Indian Super League for Kerala Blasters in the inaugural season.
Pearson, 33, plied his trade mostly with Motherwell over his career, but he also featured for Scottish giants Celtic and English side Derby County. He is also a two-time Scottish league winner with the Hoops.
"We are desperately disappointed to lose Stephen, but we've known for some time now that this move was on the cards," Motherwell coach Mark McGhee said in his club's official website."There was absolutely no fall out [between the player and the club], it was all extremely amicable, and we understand his personal circumstances. He leaves with the best wishes of everyone at Motherwell FC."
Pearson's contract with the Scottish side ran until the summer of 2017, but the ISL side have reportedly made a big payment to Motherwell for getting the transfer through.
"This was something I was really keen to do and I want to thank everyone at Motherwell for the way they've handled this," said Pearson. "It's with a heavy heart that I go, but at the same time, I am confident the club is in decent shape, with a very good manager and some exciting young talent bubbling under the surface waiting to get their chance, alongside the excellent senior professionals already there."
Pearson, who played for the Scotland football team between 2003 and 2007, featured in a total of 17 games for Kerala Blasters in the first edition of the ISL in 2014, scoring on one occasion.