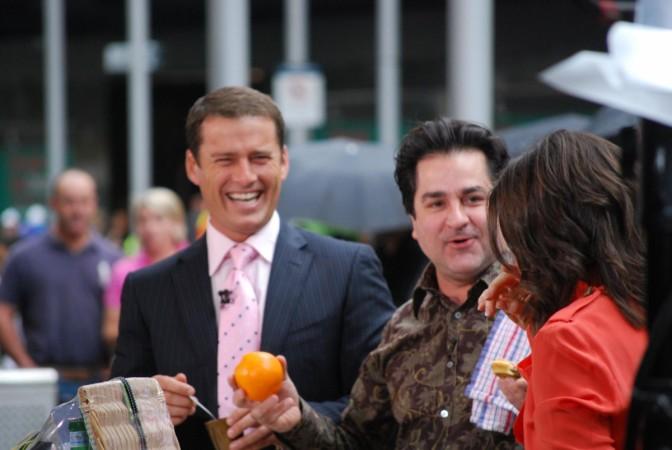 The Islamic State group's new video reportedly featured a Nine Network's footage in which Australian Television presenter Karl Stefanovic was seen covering the Paris attack. In the video, the narrator praised the attacks in Paris last November and appealed for recruits.
The 12-minute video titled "So we will give him a good life" was released through Islamic State, also called ISIS, channel on the encrypted Telegram Messenger service. The video began with the media coverage of the December 2015 attack in San Bernardino, California, The Guardian reported.
A section of it then featured Stefanovic, who was reporting live outside Le Carillon bar on 13 November. Still images of United States President Barack Obama and French President Francois Hollande and pictures of Paris attacks' casualties also appeared in the video.
Stefanovic responded to the reports about ISIS video and asked the extremist group to "tune in" to his Today show on Monday.
"Make sure all you isil bast***s tune in Monday. We are giving away heaps of cash and good times," he said in a tweet.
ISIS had claimed both Paris and San Bernardino attacks in which several people were killed. At least 130 people were killed and several others injured in multiple attacks in Paris, while as many as 14 people died and 17 other suffered injuries in the December mass shooting in San Bernardino.