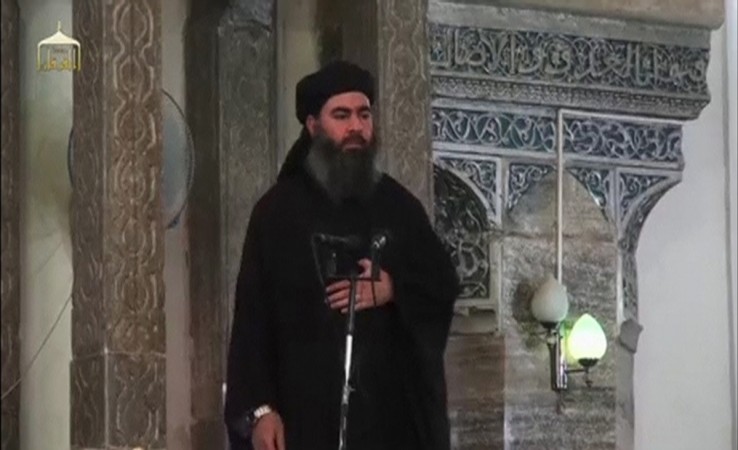 An Isis spokesperson from the Iraqi city of Mosul has claimed that the Islamic State leader Abu Bakr al-Baghdadi is 'safe' and is in fact commanding fighters in the battle against the Shiites in Anbar province.
Earlier last week, reports had emerged that the Isis leader al-Baghdadi was 'grievously injured' in a US-coalition airstrike, that had confined him to the bed.
Subsequent reports claimed that Abu Alaa Afri, a former physics teacher, who served as the deputy to al-Baghdadi, is now in charge of the militant group. However, dismissing the 'unfounded' reports as rumours, an Isis spokesperson claimed that Baghdadi was leading the Isis fighters in Anbar, reported Rudaw, a pro-Kurdish news source.
"The rumours of the Caliph of Muslims, Baghdadi, being injured by coalition airstrikes have no basis," Abu Assad Ansari, an ISIS spokesman and cleric, told a Friday gathering on 24 April.
"He is in Anbar and is commanding the war against Safavids [a term for Shiite fighters]," he added.
The report on al-Baghdadi's injury, which was published in The Guardian, cited a western diplomat and an Iraqi adviser, who confirmed that the Isis leader, also addressed as Caliph Ibrahim, sustained life-threatening injures in an airstrike that took place on 18 March in al-Baaj in Nineveh province along the Syrian border.