The first question that comes to the mind when seeing the name of this particular school is... what do they teach out there?
In the embattled city of Aleppo, Syria there is a school named after Osama bin Laden, the dead al Qaeda leader who masterminded 9/11.
For the residents of Aleppo - who live a torrid life stuck between the conflict between the Syrian government forces and the militants such as the ISIS - the concept of educational institutes has taken a different meaning all together. Most children in Aleppo and others parts of Syria stopped going to the schools for around three years now.
But then there are schools such as the Osama bin Laden, which are nothing but jihadist training centres, where children are taught how to wage jihad, behead people and become suicide bombers.
"If you're a boy growing up in ISIS-controlled territory across Syria and Iraq, the word education means something very different to the rest of the world," a recent report in The Independent observed.
Reports found that the Islamic State has been sending hundreds of boys to various religious and military training camps across Syria and Iraq, depending on their age.
Back in September, Syria Deeply - a website devoted to covering the Syrian civil war, revealed that these children are taught everything according to the Islamic State's interpretation of the sharia law.
"They are even trained in how to behead another human and given dolls on which to practice," the report pointed out.
The existence of such schools has also been confirmed by Syrian national Ibrahim Raqqawi, a 22-year-old who lived in Syria till a month ago.
Raqqaqi, the founder of "Raqqa is Being Slaughtered Silently" - a Twitter account and Facebook page which documents the brutality of life in Raqqa, told Foreign Policy that the ISIS schools are boot camps for boys to train for combat operations. Many of the young trainees have also been sent to Kobani, he revealed.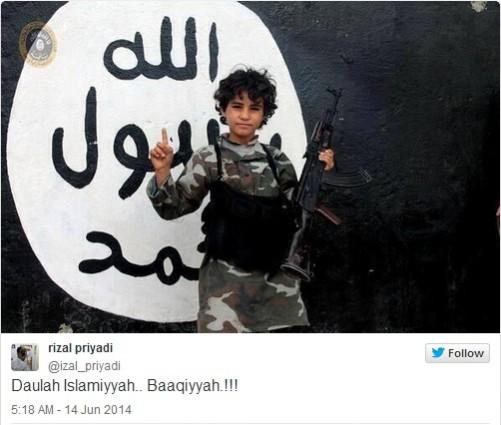 Similar to the Osama bin Laden school in Aleppo, there are several camps in the Raqqa province, named al-Zarqawi Camp, al-Sherkrak Camp, al-Talaea Camp and al-Sharea Camp. Some of these camps were specifically created for training children under the age of 16.
In a recent ISIS propaganda YouTube video, titled "Cubs of the Islamic State" - which has now been deleted, the Islamic State boasted that these "cubs" are sure in their faith and in the auspices of the ISIS.
The video featured children under the age of 10 firing AK47 rifles and getting "acclimatised to the horrors of war". Similarly, the group had released the video "Messages from the Land of the Final Battles" earlier this month, which was sort of an ISIS graduation clip. It featured footage of children getting graduated from the "School of Jihad".