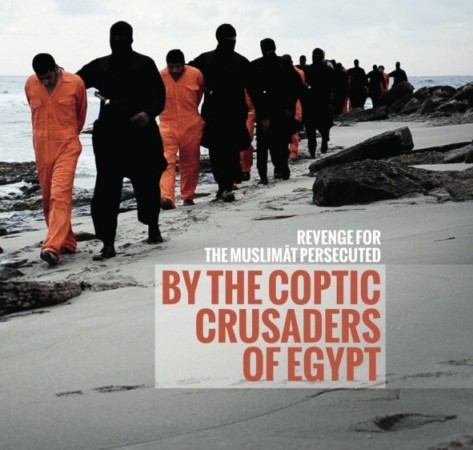 The Islamic State (Isis) is planning to use Libya as a 'gateway' to Europe, a Britain-based think tank has concluded, based on evidence gathered from the group's supporters.
The Quilliam Foundation cited letters uploaded by Isis members on the Internet as well as documents released by the group's propagandists to reveal its plans to reach Europe via Libya.
This comes within days after an Isis fighter in a video showing the beheading of 21 Egyptian Christians, warned: "We will conquer Rome, by Allah's permission."
According to letters and documents cited by the think tank, the group has expressed plans to sail across the Mediterranean Sea and arrive at the shores of what they call, "the southern Crusader states" – referring to Italy, according to an Al Arabiya News report.
A study of the documents indicates the jihadist outfit, comprising hardline Sunni militants, has described the significance of Libya as a new "province" – an addition to the so called 'caliphate' that comprises large parts of Northern Iraq and Syria.
The documents further reveal that if Libya was "exploited" well, it would relieve some pressure on the jihadist organisation in its current strongholds where there is heavy bombardment by US-led coalition everyday.
There are fears that the Isis might take advantage of large-scale migration of Libyans using the Mediterranean Sea to reach Italy every week, by mingling with them to avoid detection.
The channel said that Italian Foreign Minister Paolo Gentiloni on Wednesday spoke about Isis posing an "evident risk" in Libya.
Libya has other advantages for Isis. Besides oil revenues from the country, the group could well exploit Libyan rebels who took control of the country's weapons after its leader Muammar Qaddafi was overthrown in 2011.
"Showing a very well-produced video of incredible brutality is certain to get attention from international media, and it certainly projects and exaggerates the level of menace that ISIS presents in the region," the news channel quoted Charlie Winter, a researcher at Quilliam as saying.
"We know that ISIS has large and significant support in Libya, but it tries to portray itself as the dominant actor there."