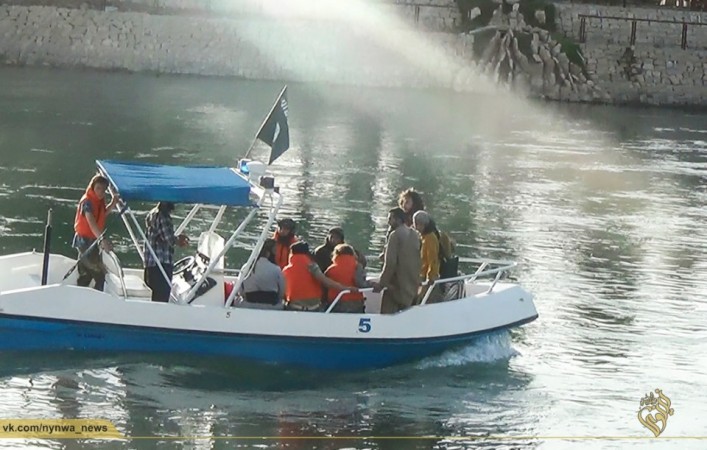 The Interpol has sent in a warning that possible ISIS recruits, who want to join the ranks of Islamic State militants in Syria and Iraq are using ISIS Recruits using holiday Cruise ships to enter undetected to ports near Turkey.
The ISIS fighters, previously were easily able to enter Syria and then to Iraq after coming directly to Turkey. However, in the past few months, largely owing to severe international condemnation, Ankara has been forced to increase its security checks on its airports and bus depots.
The Interpol believes, following the crackdown in Turkey, the jihad elements wanting to join ISIS are using holidaying cruise ships to reach ports around Turkey.
Pierre St. Hilaire, director of counterterrorism at Interpol told Associated Press (AP) that the trend - of ISIS jihadi fighters using cruise ships - is a relatively new phenomena, something which gained pace in the past three months or so.
"Because they know the airports are monitored more closely now, there is a use of cruise ships to travel to those areas," he told AP on Thursday.
Interpol officials claim that they have evidence that ISIS jihadi recruits, especially from Europe have taken cruises to reach Izmit, a Turkish coastal town, from where they were later smuggled into Syria.
The Interpol officials also have found that while these holiday ships was one mode of reaching Syria and Iraq, there have beem some ISIS jihadis, who drove through Europe to the Syrian border.
St. Hilaire quickly added, "It's a global threat – 15,000 fighters or more from 81 countries travelling to one specific conflict zone." He said there were 300 ISIS fighters from China alone.
AP spoke to several Interpol officials in Monaco, where the agency is holding its general assembly meeting.
Another Interpol official told the news wire agency that it landed on the information accidently while collecting information on dangerous people such as rapists and burglars or violent criminals on cruise ships.
"But as we gathered data, we realised that there are more and more reports that people are using cruise ships in order to get to launch pads, if you will – sort of closer to the conflict zones – of Syria and Iraq," an Interpol official said.
Cruise ships, give the ISIS jihadi recruits an added advantage that helps them avoid detection. Since the holiday cruise lines often makes repeated stops, the would-be jihadis can hop off undetected at any number of ports or board another later.