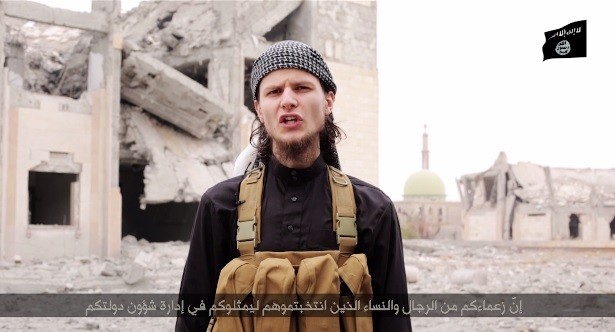 The Royal Canadian Mounted Police have moved 24-year-old Ottawa man John Maguire to the top of their 'most wanted' list although ISIS-affiliated twitter accounts have mentioned that he was killed in northern Syria.
Dubbed as "Jihad Johnny", Maguire is suspected of working as an ISIS recruiter and has been charged with facilitating activities for the terrorist group.
The RCMP laid terror charges against Maguire and two others for recruiting young people in Canada and sending them to Syria and Iraq to fight alongside Islamic State extremists, reports The Star- Canada. Maguire, who was a student at the University of Ottawa, left Canada and joined the ISIS as Yahya and was reportedly dead as of mid-January.
However, RCMP has stated that unless there is absolute proof of death, they are still on the lookout for Maguire. "We follow the evidence," The Toronto Sun quoted Chief Superintendent Jennifer Strachan, who is in charge of RCMP's criminal operations in Ontario, as saying. "In our minds, a tweet is not the kind of evidence that we would find Mr. Maguire is deceased."
The RCMP investigation into the networks of extremist recuiters, dubbed as "Project Servant," began in December 2012, shortly after Maguire left for Syria and ISIS was listed as a terrorist group in Canada. Their investigations had led to the arrest of the two Ottawa brothers -- Ashton Carleton Larmond and Carlos Larmond -- last month.
'It's a complex environment. People are coming. They are communicating regularly and you really have to move forward when we have the evidence to support the charges," Strachan said.