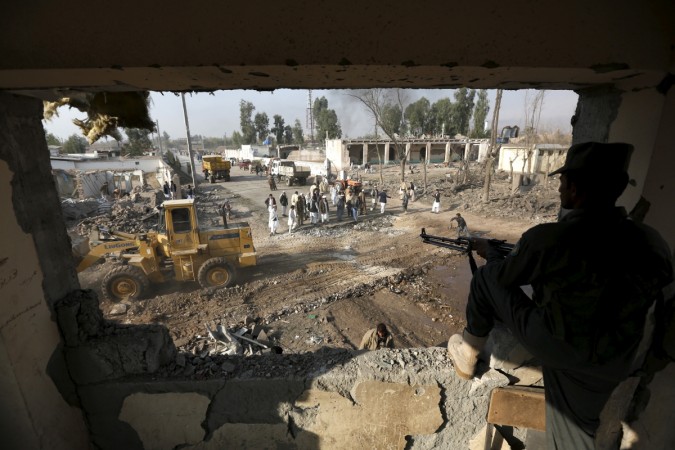 A radio station run illegally by the Islamic State terror group in Afghanistan's eastern Nangarhar province was reportedly destroyed in an airstrike on Monday.
The Khorasan Province, the Afghan affiliate of ISIS, has been running a radio channel called "Voice of the Caliphate" in eastern Afghanistan in order to spread its ideology and also recruit members.
On Monday, the Afghan Air Force carried out an airstrike in the region and claimed it destroyed the ISIS radio station, TOLO News reported.
The ISIS radio station had often been used to issue threats, especially to journalists, and the group also ran religious programmes and interviews in the local Pashto language.
Afghan forces have targeted the ISIS radio station in previous strikes as well, but the group was reportedly using a mobile radio, making it difficult to be tracked, according to TOLO News.
The US army spokesperson for US-NATO forces in Afghanistan confirmed that "two counter-terrorism airstrikes took place in Achin district" in Nangarhar on Monday, according to The Associated Press.
The Islamic State, also referred to as Daesh, began making inroads in Afghanistan, till then dominated by the Taliban, after gaining supporters in the region since declaring its "caliphate" in Iraq and Syria.
ISIS and the Taliban have often clashed in the eastern region near the Pakistan border, leading to fatalities and losses on both sides.